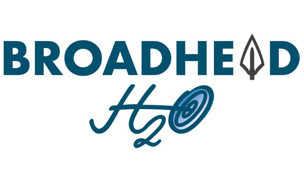 BroadHead H2O
BroadHead H2O Conditioners control erosion by passing water through the proprietary multi-field magnetic technology, the minerals are altered to a state where they cannot form scale. Instead, the minerals form a light aragonite talc on the inside of pipes and the wetted surfaces of equipment which prevents free oxygen in the water (one of the most common causes of corrosion) from attacking the metal surfaces.

BroadHead H2O Conditioners have successfully been used in hundreds of thousands of applications worldwide in residential, commercial and industrial marketplaces since 1964.
BroadHead H2O
PO Box 4923
Lago Vista, TX, 78645
Phone: (830)-570-6764
www.broadheadh2o.com
Search for BroadHead H2O Products
Warranty

BroadHead H2O products are made in the USA and backed by a 10 year manufacturer warranty!
OPEN 6 DAYS A WEEK
Phone Support (Central Time)
6am - 6pm Monday - Saturday