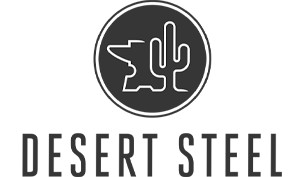 Desert Steel
Nature is filled with treasured icons that hold a special place in the heart. Falling in love with these icons is easy, growing them is not.

Desert Steel's passion is to realistically represent some of nature's most beloved icons with unparalleled creative detail and lasting durability to enjoy no matter where you live.

From creating backyard getaways to decorating public and commercial spaces, since 2002 Desert Steel's products have been used around the world as landscape accents, many in places the live icon will never grow naturally.

Light up your backyard with these realistic and unique landscape accents. Each piece is individually crafted by hand in Newton, Kansas. Desert Steel sculptures weather naturally, no care needed, and realism increases with age.
Desert Steel
Phone: (316)282-2244
www.desertsteel.net