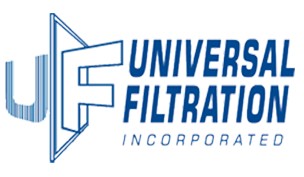 Universal Filtration, Inc.
Universal Filtration, Inc. was founded in the early 1960's. Universal was pioneering the idea of interchangeable replacement parts for diatomaceous earth (DE) spin filters, the standard swimming pool filter at the time. The filter elements were covered with fabric by a subcontractor, Acme Canvas Products, an industrial sewing operation run by Clark Green. Acme Canvas was providing this same covering service to many of the major industry OEMs.

The two businesses merged in 1968 and Universal began to manufacture other fabric items related to the pool industry. Insulated swimming pool covers and storage reels were added to the product line in the late 1970s.

In 1983, Clark Green and his son, Brian, became the sole owners and began to diversify into other fabric industries. The product line now includes Universal Filtration Replacement Filters and Accessories, ThermGard Insulated Swimming Pool Systems, and UF Industrial Products. Brian became company President in 2001 and Clark retired in 2003.

In 2011, Universal left its long-time, southern California base and moved to Western Montana where Brian continues to oversee daily operations.