It's all about the details.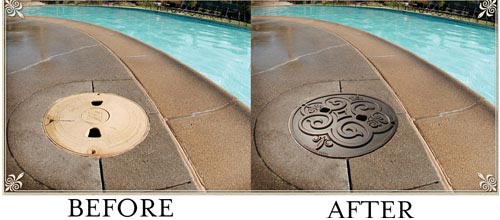 Casa Newport has created an artistic alternative to the generic swimming pool skimmer lids supplied by the manufacturers. Those who are spending time and resources designing outdoor living spaces will appreciate the subtle attention to detail that Casa Newport Skimmer Lids offer.
Skimmer Lids gave the finish touch to any pool-scape deck. with the branded Casa Newport name.