Riviera Spill Bowl - 24" Tan Smooth
The 24" Riviera Spill Bowl has a beautiful square contemporary shape that spills beautifully into pools, other spill bowls or fountains. This bowl comes in a variety of sizes so that you can customize your water feature to your liking.
All of their products are manufactured using 100% brass, bronze, and natural stone. Water Scuppers and Bowls offers premium accessories for your next project. Whether you're building your dream swimming pool, a gorgeous fountain, or adding a little something to give a wall some pizzaz, they have you covered for any water feature.
Water bowls and fountains are made to order and are non-refundable. If you need to cancel your order, the request for cancellation must be made within 24 hours of placing order. Requesting cancellation does not guarantee order can be canceled or refunded.
Features
Material: Hardstone
Copper insert on Scuppers NOT Included
Measurements: 24" Diameter, 7" Height, 8" base
Recommended Flow: 3 - 5 GPM
Connection: 2 inch center cut pre-drilled hole. Need a smaller or larger size? No problem, they can do that for you
Weight: 72 lbs
Maintaining: Care and weatherproofing instructions included
Shipping: Ships via freight
Bowl Color
Gray Smooth
Gray Sandblasted
Tan Smooth
Tan Sandblasted
Sage Smooth
Sage Sandblasted
Sand Smooth
Sand Sandblasted
Charcoal Smooth
Charcoal Sandblasted
Disclaimer: Air pockets are a common occurrence in precast products. Any Design Cast product can display air pockets. The frequency and size of air pockets is not controllable in any way. An example of common air pockets is pictured below.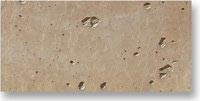 Brand:
Water Scuppers and Bowls