Is Your Pool Ready For A Slide?

by S.R.Smith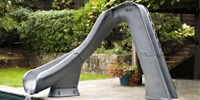 Wondering if your pool is ready for a slide? Here are five questions to ask your pool pro before purchasing a slide.
How to Choose The Right Pool Pump

by Chris Rankin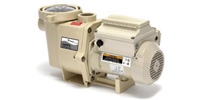 Choosing the correct pool pump is no easy task. So we have put together some helpful information on how to find the best pool pump for your needs - hopefully this will eliminate some of the confusion when it comes to purchasing this important piece of pool equipment.
A Guide to Pool and Spa Automation - Part Two

by Tristan Perera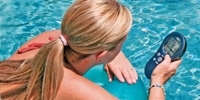 Not sure which pool and spa automation system is best for you? We take a closer look at some of the top options on the market to let you decide for yourself which option makes the most sense.
A Guide to Pool and Spa Automation - Part One

by Scott Brown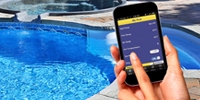 Ready to make the jump to automating your setup? In this two-part series we examine the advantages of automation, consider the options available and help you decide what system is perfect for your needs.
How To Choose The Right Color LED Pool Light

by Brian Wilson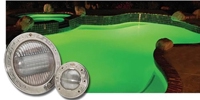 There is a wide variety of color LED lights to choose from and you've likely driven yourself mad wondering which one would work best for your application. Luckily the answer is not as difficult as you think. Read more for an easy explanation of the LED colors lights available to you.
Should I Paint or Plaster My Pool?

by Scott Brown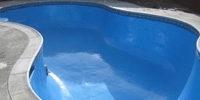 Preparing for swim season but unsure what to do about your pool surface? Painting it might be the best answer. Read up on pool paint as an alternative to plastering to see if it makes sense for you and your pool.
Welcome to the Pool Supply Unlimited Game Room

by Scott Brown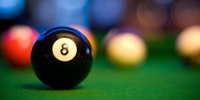 Need some ideas to stay entertained through the winter or just add some allure to your man cave? We have an extensive line of games for all ages, so take a look at what we can do for your home while keeping your checkbook intact.
A Guide to Pool Tile

by Scott Brown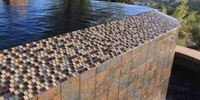 The right pool tile can give your backyard the perfect finishing touch just as it adds safety for your family and friends. Read up here on what's available so you'll have an idea what to expect - and how your options have expanded - before you buy.
FX Luminaire Shopping Guide

by Scott Brown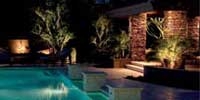 Looking for a way to show off to your pool setup? A top-notch lighting arrangement could be the perfect way to make your backyard the envy of the whole neighborhood.
Swimming Pool Heating Guide

by Scott Brown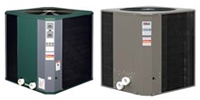 Considering a heat source for your pool but not sure what's best for you? Our guide may be the perfect primer for you to weigh the benefits of heat pumps, gas heaters and solar options and make an informed decision to extend your swim season.
Pump Shopping Guide

by Scott Brown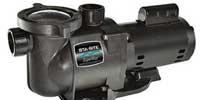 With so many options (single-speed, variable-speed, etc.), horsepowers and established brands in the pump market, how can you figure out what's best for you? Here's a good place to start on the way to purchasing your next pool or spa pump.
The Benefits of Swimming Pool Solar Covers

by Scott Brown, Sarah Meiggs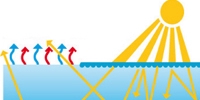 Looking for a way to reduce your pool heating costs? Not only save money, but also time and become more energy efficient? Sound too good to be true?! It isn't! A simple solar cover can easily provide all of these benefits. In fact, it may be one of the best values in the industry today. Learn more about how they work and why you need one for your pool.
Grills & Smokers Shopping Guide

by PSU Staff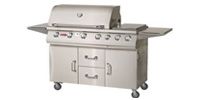 Before we know it the weather will start warming up and the grilling bug will start itching. Read up now on a few things to consider when buying a grill or smoker and you'll be a prepared buyer when spring rolls around.

Which Pool Filter is Best for Me?

by PSU Staff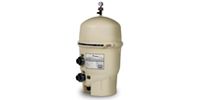 As you probably know, pool filters are designed to aid in keeping pool water clean by trapping dirt, debris and other such elements. But there are a few different methods to pool filtration - each with their own advantages and shortcomings.
Top Picks for Energy Efficient Pool & Spa Pumps

by PSU Staff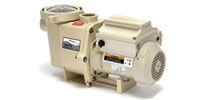 As a pool owner, you understand how important it is to keep your pool running well so that it can be enjoyed during those hot summer days. When you are in need of a new pump, we suggest a Pentair pool pump as an energy saving replacement.
Top Picks For Pool Heaters

by PSU Staff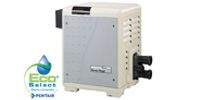 It's not much fun to swim in a cold pool, so when it comes to picking out a pool heater Pentair has several options to keep that pool or spa water warm. Read on to learn about the many great features of Pentair pool heaters.