Automation of pool and spa components has come a long way in recent years. Timers that could simply turn heaters and pumps off and on were a welcome innovation and are still prominent in the marketplace today, an inexpensive method for automating the operation of key equipment and giving their owners one less thing to remember on a daily basis.
But today's more complete systems represent a huge jump from timers in both technology and convenience, overseeing virtually every major electrical function of pool maintenance. From establishing a flexible heating schedule to setting up cleanings on vacation or simply adjusting lighting based on the time of day, automation can make pool upkeep as simple as learning a new remote control or new app.

In this post, we'll provide an overview of what automation offers you as a pool owner, and how technology has improved in recent years to take it to another level – a fundamental part of getting the most out of your pool with the least amount of manual upkeep. In the next post, we'll take a closer look at some of the best options available in the automation marketplace, and help you decide what system makes the most sense for you.
Advantages to automation
A number of top automation systems have a central console typically located close to the pool equipment and resembling a circuit breaker box. This is where various components, such as pumps, lights, etc., are physically connected to the system. This alone creates a valuable centralized operation base, but a key optional refinement is to have the console communicate with a remote control or, better yet, a mobile phone or tablet via software provided by the system manufacturer.
The ability to control the scheduling of routine or one-time maintenance tasks from anywhere – whether the living room, the car, the office or across the globe – is what makes automation such a helpful tool for any pool or spa owner, and especially for those who have both. Frequent travelers, busy professionals who have plenty of other concerns and property owners who'd rather not count on renters to handle such responsibilities can all benefit from an investment in automation.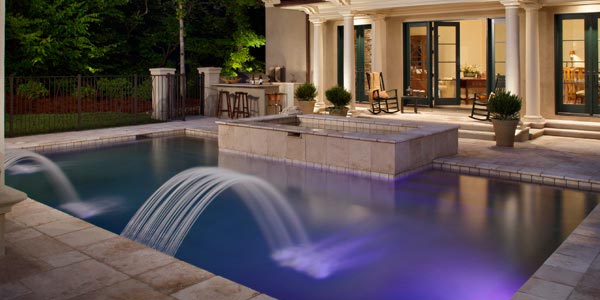 There are other advantages to automating pool upkeep as well. Many systems automatically alert the owner if something seems to be malfunctioning (a heater not reaching the desired temperature, for instance), which could easily be overlooked without regular manual oversight of the equipment. Dealing with inclement weather can also be minimized simply by having indoor controls available.

Another key benefit is the chance to bundle multiple upgrades into the purchase of a single automation control system. The Pentair EasyTouch system, for example, includes an optional salt cell, which uses the EasyTouch console itself as its power center, meaning you can convert your pool to saltwater at the same you add automation if you like. Several suppliers have also integrated water chemistry control into their automated systems, so a very common concern for most any pool or spa owner can also be addressed at the same time. As mentioned, we'll talk more about the specifics of various available systems in our next post.




Growing pains


Automation is still a relatively new innovation in the pool and spa industry, and there are potential caveats involved in centralizing your controls with such a system. We get calls, for instance, from customers who say they have problems getting a control system made by one supplier to communicate with variable-speed pumps or LED lights manufactured by another company.

Whether that's due to competitors trying to force customers to completely commit to their products or just technical issues that will be resolved over time, it's something to consider when assessing your own situation. If you have a Pentair Intelliflo pump or Hayward TriStar, for that matter, it probably makes sense to look closely at automation from that manufacturer.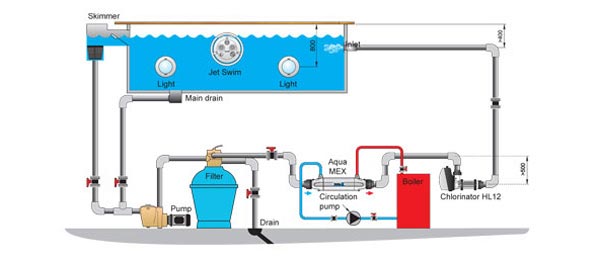 Also, installation of such a centralized control literally involves every element of your pool/spa setup, so trust a qualified technician to do the job. Don't endanger your equipment, your warranties – or yourself, most importantly – by taking on such a complicated project yourself. Do your homework to decide what model is best for you, but leave the nuts and bolts to someone who does it every day.
Room for improvement
One thing you'll find when you research automation control systems is that there's a lot of variability among models, both in functionality and in cost. Buying the equipment necessary to oversee a complicated pool and spa setup and handle your water chemistry to boot, for example, is obviously a more substantial investment than a model that simply manages your pool pump. But even the more inexpensive units also give you the flexibility to add components (lights, waterfalls, etc.) as you go, which of course means that one system could be sufficient for your needs for years to come.
We're just trying to give you an introduction to the world of automation here, and we realize that if you're serious about entering that market you'll have plenty of questions. We expect that our next post on the characteristics of specific systems will answer a lot of those, but always feel free to call or email us and we can address your concerns. And just as importantly, we can tell you what previous customers have had to say about their experiences automating – and simplifying – their pool maintenance.