Long Live the DIY

by Mike Barber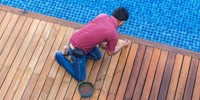 Recent decisions by certain Manufacturers to turn their back on e-commerce organizations invites commentary by a 25 year veteran of the industry.
Pentair Kreepy Krauly Warrior vs. Poolvergnuegen 2-Wheel Cleaner

by Scott Brown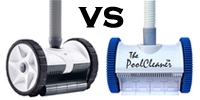 Looking for a new cleaner to get that messy pool under control? We look at two notable suction-side options: Poolvergnuegen's PoolCleaner and the new Kreepy Krauly Warrior, and let you draw your own conclusions.
How To Maintain A Swimming Pool

by Scott Brown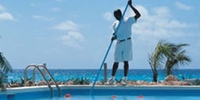 You've already opened your pool and are just waiting for that last touch of winter to fade away before making use of it most every day. But what about a plan for keeping it in prime condition once those balmy days finally arrive? We offer some pointers for making pool preening a habit you'll never lose.
The Ultimate Guide to Automatic Pool Cleaners

by PSU Staff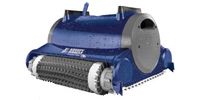 Automatic Pool Cleaners are a great way to clean a swimming pool and reduce long-term maintenance costs. Get the details on the different kinds of Automatic Pool Cleaners, and which one will suit you and your pool's needs.
Must Have Accessories For Your New Pool

by PSU Staff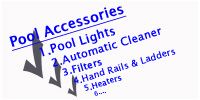 While by no means exhaustive, the swimming pool accessories mentioned here are considered to be among the must haves for all swimming pool owners.
Top Pick For Pool Cleaners - "The Pool Cleaner"

by Shawna Mercado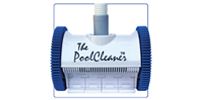 Tiered of your old pool cleaner that gets stuck and just doesn't thoroughly clean your pool? Want something easy to use with very little maintenance? Poolvergnuegen's The Pool Cleaner is the right one for you.