How to Clean Your Pool Filter

by Stan Zielinski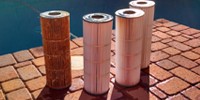 If your pump is the heart of your pool or spa the filter is its kidneys. Daily, your filter removes dirt, oil, organic and inorganic substances. Having clean, healthy water is dependent on your filter operating at its peak performance and that is with a clean filter.
How to Open Your Pool in 5 Easy Steps

by Brian Wilson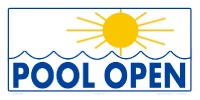 It's almost spring, and almost time to spend long days lounging poolside! But this isn't something you can just dive into. In order to get yourself into a pair of trunks you're going to have to make sure your pool is set and ready to go. We're here to provide you with a quick 5 step check list to insure your pool is opened properly.
How Do You Clean A Green Swimming Pool?

by Stan Zielinski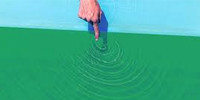 Yesterday your pool was pristine, the kids were swimming all day and this morning you find the pool green and murky. Like any of us would be, you're confused and wondering, why is my pool green and what should I do?
Is My Salt Cell Making Chlorine?

by PSU Staff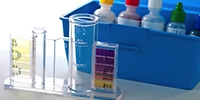 "How do I know if my salt cell is making chlorine?". This may seem like a hard question to answer, but there is actually a very easy and effective method for finding out if your salt system is producing chlorine.
How To Winterize A Swimming Pool

by John Reed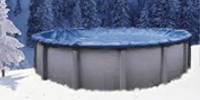 Usually, winter is not the time of year that most people want to think about their swimming pools but, in reality it is one of the most important times to pay attention to your investment. Properly winterizing your swimming pool will avoid unnecessary problems and costly repairs come springtime.
Phosphates & Nitrates: Stopping Algae Growth Before It Starts

by Corey Williams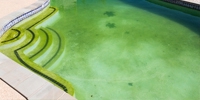 Algae is the arch enemy to many pool owners - Algae can wreak havoc and be very hard for a pool owner to get rid of. In this blog post we get to the root of fighting algae growth - stopping it before it starts by warding off phosphates and nitrates.
How To Maintain A Swimming Pool

by Scott Brown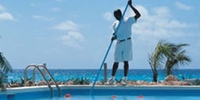 You've already opened your pool and are just waiting for that last touch of winter to fade away before making use of it most every day. But what about a plan for keeping it in prime condition once those balmy days finally arrive? We offer some pointers for making pool preening a habit you'll never lose.
Converting to Salt-Based Chlorination

by Scott Brown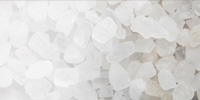 Saltwater pools are becoming commonplace everywhere. Feeling behind the times with your regular chlorine pool? We explain the advantages of salt systems, clear up some common misconceptions about them and tell you what it takes to make the switch once and for all.
Does My Salt Cell Need Replacing?

by Scott Brown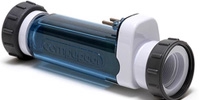 Wondering if there's something to the sudden low salt or chlorine levels in your pool water? Here are some tips to help determine if your salt system is really to blame.
Alternative Sanitizers - Ultraviolet vs. Ozone

by Sarah Meiggs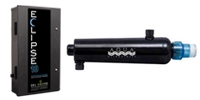 Both Ozone and UV systems are more natural, environmentally friendly alternatives to chemicals and their resulting bi-products. They are effective, safe and reliable methods of water sanitation. But what is the difference between Ozone and UV? And how do you know which one to choose when shopping for an alternative sanitizer?
A Guide to Proper Pool Water Chemistry

by Scott Brown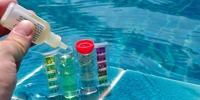 Nobody wants a midsummer swim ruined by cloudy, acidic or even dirty water. But what's involved in taking on the job of water maintenance yourself? As we explain here, it's a lot easier than you might think.
How Mineral Sanitizers Work

by PSU Staff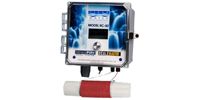 Problem algae spots eliminated, lower chlorine use and sparkling clear pools with less work are all great reasons to invest in a mineral sanitizer today!
Keeping Your Pool Water Balanced

by PSU Staff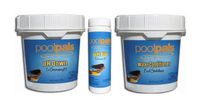 All too often we see the damage that unbalanced water can cause. Water can corrode surfaces or deposit a white film or crusty, coarse substance called scale. Find out how to prevent the two types of unbalanced water conditions, corrosive and scaling.
New Plaster Start-Up - Part 2

by PSU Staff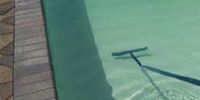 Often times new pool owners neglect one of the most important procedures in the ownership of a new pool. The process is called a new plaster startup. With the introduction of the Startup-Tec®, many startup issues have been greatly minimized.
New Plaster Start-Up - Part 1

by PSU Staff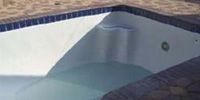 The main objective in a pool start-up is to clear or get rid of the plaster scale (dust), and to balance and stabilize the water chemistry in the pool as soon as possible. Read more for some of the "do's and don'ts" for starting up a freshly plastered pool.
Chemicals 101

by PSU Staff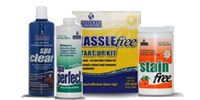 There are a lot of factors involved in getting pool water clean, crystal clear and into the natural looking condition that we have become accustomed to. Among the unsung heroes working behind the scenes are pool chemicals.
The Basics of Chlorine Generators

by PSU Staff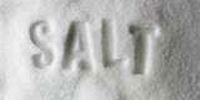 Silky smooth water and child-safe swimming environment are both assumptions of a "salt water pool". Learn more about the facts and benefits of chlorine generators for pool water sanitation.
Extend the Life of Your Salt Cell

by Brian Wilson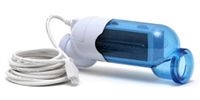 Tired of cleaning your salt cell every other month? Fed up with replacing your salt cell every three years? Wish there was a product that could maximize the life and proficiency of your cell? Well wish no more because Natural Chemistry has just the product you need... Cell Protect!