Long Live the DIY

by Mike Barber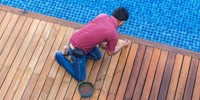 Recent decisions by certain Manufacturers to turn their back on e-commerce organizations invites commentary by a 25 year veteran of the industry.
How to Choose The Right Pool Heater

by Tristan Perera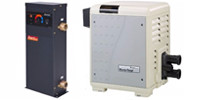 The search for the perfect heater for your pool or spa is sometimes riddled with weird acronyms, strange sizings, and unfamiliar terms. This guide, along with our sizing guide will hopefully provide all the information needed to find the heater perfectly suited for your pool.
What Size Heater Does My Pool Need?

by Scott Brown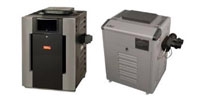 Ready to shop for a heater to get your pool through the long winter but not sure exactly where to start? Use our guide to figuring your needs and avoid being left out in the cold.
Swimming Pool Heating Guide

by Scott Brown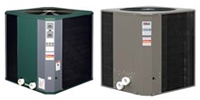 Considering a heat source for your pool but not sure what's best for you? Our guide may be the perfect primer for you to weigh the benefits of heat pumps, gas heaters and solar options and make an informed decision to extend your swim season.
Top Picks For Pool Heaters

by PSU Staff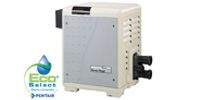 It's not much fun to swim in a cold pool, so when it comes to picking out a pool heater Pentair has several options to keep that pool or spa water warm. Read on to learn about the many great features of Pentair pool heaters.