This Pool Supply Unlimited blog category contains posts that deal with pool and spa sanitation via alternative methods such as salt chlorination, UV, Ozone, ionization and more.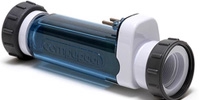 Does My Salt Cell Need Replacing? Wondering if there's something to the sudden low salt or chlorine levels in your pool water? Here are some tips to help determine if your salt system is really to blame.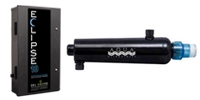 Alternative Sanitizers - Ultraviolet vs. Ozone Both Ozone and UV systems are more natural, environmentally friendly alternatives to chemicals and their resulting bi-products. They are effective, safe and reliable methods of water sanitation. But what is the difference between Ozone and UV? And how do you know which one to choose when shopping fo...