It is likely that you are not one of the lucky pool owners that live in a climate that allows for year-round pool enjoyment, which means you will need to familiarize yourself with how to close a pool for winter. Pool owners can often overemphasize the process of getting ready for swim season but will find themselves ill-prepared for when it comes to a close. The Pool Supply Unlimited blog is here to help with that potential problem!

Based on their own experiences, our experts have written articles on how to winterize a pool. Covering topics such as winter chemical treatments and winter pool cover options, we hope to ensure that your investment provides year after year of enjoyment.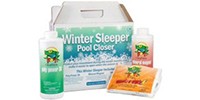 Are Pool Closing Chemicals Necessary? Retiring your pool for the winter is not a complicated procedure. Many D.I.Y pool owners successfully do this year after year and reopen in the spring with great success. If you do not balance and treat your water before closing up for the winter, you risk uncovering your pool in the spring to a mes...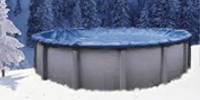 How To Winterize A Swimming Pool Usually, winter is not the time of year that most people want to think about their swimming pools but, in reality it is one of the most important times to pay attention to your investment. Properly winterizing your swimming pool will avoid unnecessary problems and costly repairs come springtime.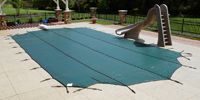 How To Choose A Pool Cover Unless you are one of the lucky few that get to enjoy year round warm weather and pool time, chances are you'll need to buy a cover for your pool. When you go shopping for a pool cover, here are the major things you'll want to consider.