Is My Salt Cell Making Chlorine?

by PSU Staff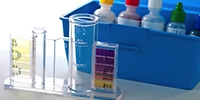 "How do I know if my salt cell is making chlorine?". This may seem like a hard question to answer, but there is actually a very easy and effective method for finding out if your salt system is producing chlorine.
High Head vs. Medium Head Pumps

by Chris Rankin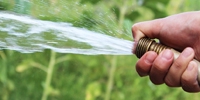 When it comes to swimming pool pumps, there are so many options that it can be very overwhelming. One of the most confusing set of terms is "medium head" and "high head". What in the world do these terms mean?! In this article we'll explain these terms and how it relates to purchasing a pump for your needs.
How to Replace a Pool Pump Motor

by Chris Rankin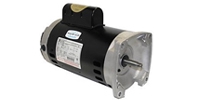 Typically pump motors will last for many years, but if they are exposed to excessive water, they can sometimes burn out quicker than normal. In this article we will cover step by step instructions for replacing a pool pump motor.
Converting to Salt-Based Chlorination

by Scott Brown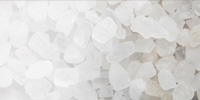 Saltwater pools are becoming commonplace everywhere. Feeling behind the times with your regular chlorine pool? We explain the advantages of salt systems, clear up some common misconceptions about them and tell you what it takes to make the switch once and for all.
Should I Paint or Plaster My Pool?

by Scott Brown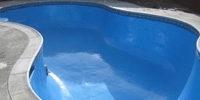 Preparing for swim season but unsure what to do about your pool surface? Painting it might be the best answer. Read up on pool paint as an alternative to plastering to see if it makes sense for you and your pool.
What Replacement DE Filter Grids Do I Need?

by Corey Williams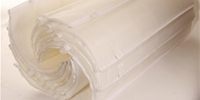 One of the most common questions customers ask is about replacement grid sizing for their DE Filter. For most pools there are two different styles of grids, each available in five different sizes. This article will explain the two best methods for finding the appropriate set for your filter.
Does My Salt Cell Need Replacing?

by Scott Brown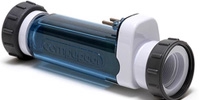 Wondering if there's something to the sudden low salt or chlorine levels in your pool water? Here are some tips to help determine if your salt system is really to blame.
What Replacement Filter Cartridge Do I Need?

by Scott Brown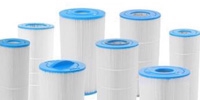 Not sure what model you need to replace that dirty cartridge in your filter? Here are some tips to take away the confusion and get the problem solved.
What Size Heater Does My Pool Need?

by Scott Brown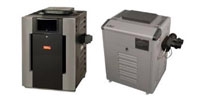 Ready to shop for a heater to get your pool through the long winter but not sure exactly where to start? Use our guide to figuring your needs and avoid being left out in the cold.
Alternative Sanitizers - Ultraviolet vs. Ozone

by Sarah Meiggs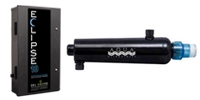 Both Ozone and UV systems are more natural, environmentally friendly alternatives to chemicals and their resulting bi-products. They are effective, safe and reliable methods of water sanitation. But what is the difference between Ozone and UV? And how do you know which one to choose when shopping for an alternative sanitizer?
Which Pool Filter is Best for Me?

by PSU Staff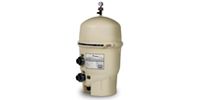 As you probably know, pool filters are designed to aid in keeping pool water clean by trapping dirt, debris and other such elements. But there are a few different methods to pool filtration - each with their own advantages and shortcomings.