Pool and spa owners call us regularly with a common problem: the cartridge in their filter needs replacing, but they're not sure what model to use because they either inherited the pool when buying their home or they're still on their original cartridge.
Two of the three major filter types don't have this issue - DE filters use grids which can be identified by their length, and sand filter maintenance mostly involves only backwashing - but cartridge filters are another story. Virtually every major pool equipment manufacturer (Hayward, Jandy, Pentair, Sta-Rite etc.) makes filters, creating a dizzying array of cartridge models (like the ones shown below) as well as concerns about compatibility from one to the next. They contract out the making of cartridges for their filters to companies like Excel, Unicel and Filbur Manufacturing, creating a secondary market of generics with no obvious ties to the original filter model.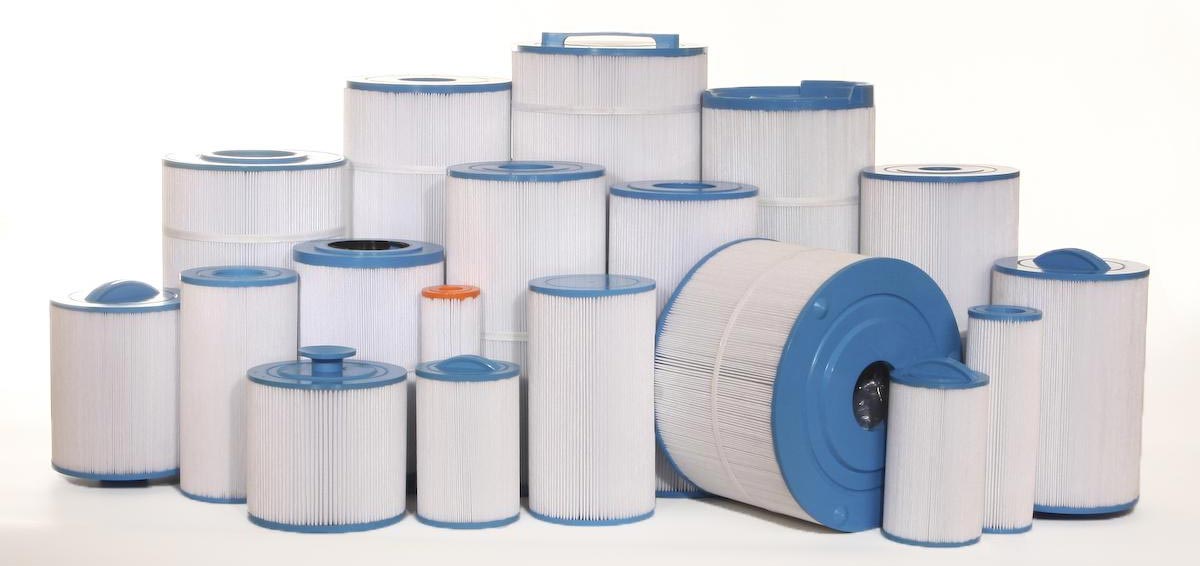 This can leave end users with confusion and frustration (as our customer support team can attest) over what cartridge they even have in the first place, let alone how to go about finding a suitable replacement with so many similar options available.
That is why we have developed our own
Cartridge Finder Tool
. As you can see, an online utility along with a tape measure or an otherwise cryptic number printed on the existing cartridge could be enough for you to deduce the replacement model needed, and turn a potential hassle into a seamless purchase.
We're tried to make it as easy as possible to find exactly what you need. While searching by part number is the most straight forward option, when that information is not available, you won't be lost! The options to also search by filter manufacture and cartridge dimensions give you full proof methods to find the correct replacement cartridge.
By entering the information you have on your filter and cartridges, and you'll see the replacements we offer that are compatible with your original model. There will often be multiple search results returned for a given model number, since we feature cartridges from both Filbur and Unicel as well as other established brands, and we make sure to include compatible models in our product descriptions. This also underscores the fact that there are so many reliable options available from the most-established cartridge makers in the industry.
This investigative work should be enough to solve your cartridge problem. However, if you're still having trouble figuring out what replacement is right for you, give us a call at (888) 836-6025 and we'll be happy to answer any questions you might have.