How to Choose The Right Pool Heater

by Tristan Perera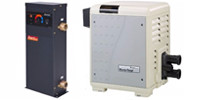 The search for the perfect heater for your pool or spa is sometimes riddled with weird acronyms, strange sizings, and unfamiliar terms. This guide, along with our sizing guide will hopefully provide all the information needed to find the heater perfectly suited for your pool.
High Head vs. Medium Head Pumps

by Chris Rankin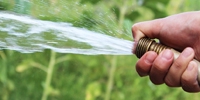 When it comes to swimming pool pumps, there are so many options that it can be very overwhelming. One of the most confusing set of terms is "medium head" and "high head". What in the world do these terms mean?! In this article we'll explain these terms and how it relates to purchasing a pump for your needs.
How To Winterize A Swimming Pool

by John Reed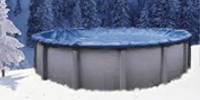 Usually, winter is not the time of year that most people want to think about their swimming pools but, in reality it is one of the most important times to pay attention to your investment. Properly winterizing your swimming pool will avoid unnecessary problems and costly repairs come springtime.
The Benefits of Swimming Pool Solar Covers

by Scott Brown, Sarah Meiggs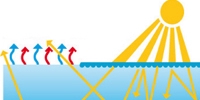 Looking for a way to reduce your pool heating costs? Not only save money, but also time and become more energy efficient? Sound too good to be true?! It isn't! A simple solar cover can easily provide all of these benefits. In fact, it may be one of the best values in the industry today. Learn more about how they work and why you need one for your pool.
Top Picks For Pool Heaters

by PSU Staff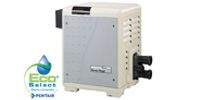 It's not much fun to swim in a cold pool, so when it comes to picking out a pool heater Pentair has several options to keep that pool or spa water warm. Read on to learn about the many great features of Pentair pool heaters.