Looking for the Best Low Maintenance Pool Filter?

by Sarah Meiggs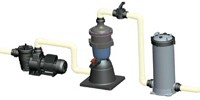 We all know that no matter what kind of filter you have, cleaning it can really be a pain in the you know what! We're all searching for ways to enjoy our swimming pools more and maintain them less, that's why our friends at Waterco have developed a low maintenance pool filtration device that is revolutionizing water filtration and swimming pool maintenance.
How to Clean Your Pool Filter

by Stan Zielinski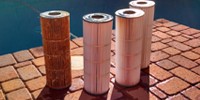 If your pump is the heart of your pool or spa the filter is its kidneys. Daily, your filter removes dirt, oil, organic and inorganic substances. Having clean, healthy water is dependent on your filter operating at its peak performance and that is with a clean filter.
How to Open Your Pool in 5 Easy Steps

by Brian Wilson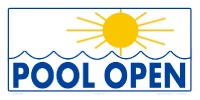 It's almost spring, and almost time to spend long days lounging poolside! But this isn't something you can just dive into. In order to get yourself into a pair of trunks you're going to have to make sure your pool is set and ready to go. We're here to provide you with a quick 5 step check list to insure your pool is opened properly.
How Do You Clean A Green Swimming Pool?

by Stan Zielinski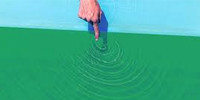 Yesterday your pool was pristine, the kids were swimming all day and this morning you find the pool green and murky. Like any of us would be, you're confused and wondering, why is my pool green and what should I do?
Long Live the DIY

by Mike Barber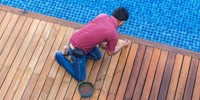 Recent decisions by certain Manufacturers to turn their back on e-commerce organizations invites commentary by a 25 year veteran of the industry.
Is Your Pool Ready For A Slide?

by S.R.Smith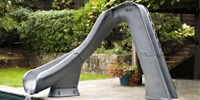 Wondering if your pool is ready for a slide? Here are five questions to ask your pool pro before purchasing a slide.
How To Inspect Your Diving Board This Pool Season

by S.R.Smith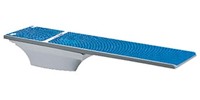 Does your pool have a diving board on it that's older than five years? Wondering if it's still safe to jump on? Here's a guide from S.R.Smith with five diving board inspection tips to see if your diving board is ready for pool season!
12 Easy Steps to Changing a Pool Light Bulb

by Scott Brown, Sarah Meiggs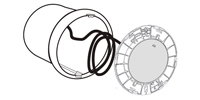 With summer fast approaching, now's the time to get your backyard in shape for neighborhood parties. If you're ready to update your pool lighting, check out our easy 12 step guide to changing pool and spa light bulbs.
How to Clean Pool Tile

by Stan Zielinski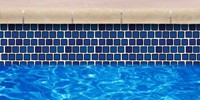 A question that arises often is, how to clean and keep tile looking good. The two problems pool owners typically face are oil and grime and calcium deposits along the waterline. In this article we will cover the best process and products to use when tackling either of these issues.
Zeobrite: The Cost Saving Alternative to Traditional Silica Sand Media

by Stan Zielinski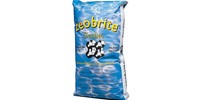 When it comes to keeping the "green" out of your pool, many people, including pool professionals, are turning to a Zeobrite. Learn more about this non-toxic, environmentally safe product that is quickly becoming the go-to product for superior filtration and water clarity.
How to Choose The Right Pool Heater

by Tristan Perera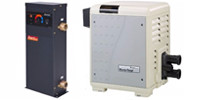 The search for the perfect heater for your pool or spa is sometimes riddled with weird acronyms, strange sizings, and unfamiliar terms. This guide, along with our sizing guide will hopefully provide all the information needed to find the heater perfectly suited for your pool.
Is My Salt Cell Making Chlorine?

by PSU Staff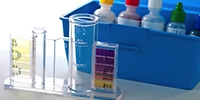 "How do I know if my salt cell is making chlorine?". This may seem like a hard question to answer, but there is actually a very easy and effective method for finding out if your salt system is producing chlorine.
Variable Speed, 2-Speed & Single Speed Pool Pumps

by Chris Rankin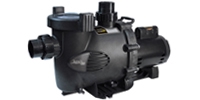 There are more choices than ever before when it comes to swimming pool pumps. It can be very confusing and difficult to understand the difference and know which is best for your pool. This article will help you understand the difference between single speed, 2-speed and variable speed pumps; and how to determine which type of pumps is best for your needs.
High Head vs. Medium Head Pumps

by Chris Rankin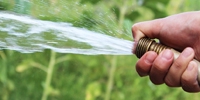 When it comes to swimming pool pumps, there are so many options that it can be very overwhelming. One of the most confusing set of terms is "medium head" and "high head". What in the world do these terms mean?! In this article we'll explain these terms and how it relates to purchasing a pump for your needs.
How to Replace a Pool Pump Motor

by Chris Rankin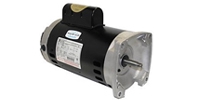 Typically pump motors will last for many years, but if they are exposed to excessive water, they can sometimes burn out quicker than normal. In this article we will cover step by step instructions for replacing a pool pump motor.
How To Choose The Right Size Pool Filter

by Chris Rankin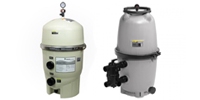 Like shopping for most major pool equipment, it can be hard to understand the correct way to determine what model, size, brand, etc. equipment is best for you and your pool. In this post we go over the three types of filters and how to determine what size filter your pool needs.
Fiber Clear: The "Green" Alternative to Diatomaceous Earth

by Chris Rankin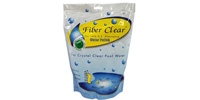 When it comes to keeping the "green" out of your pool, many people, including pool professionals, are turning to a "green" product... cellulose fiber. Learn more about this biodegradable, nontoxic and renewable product that is quickly becoming the go-to product for superior filtration and water clarity.
How to Choose The Right Pool Pump

by Chris Rankin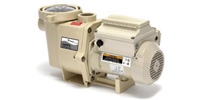 Choosing the correct pool pump is no easy task. So we have put together some helpful information on how to find the best pool pump for your needs - hopefully this will eliminate some of the confusion when it comes to purchasing this important piece of pool equipment.
How To Winterize A Swimming Pool

by John Reed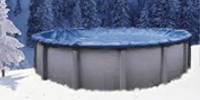 Usually, winter is not the time of year that most people want to think about their swimming pools but, in reality it is one of the most important times to pay attention to your investment. Properly winterizing your swimming pool will avoid unnecessary problems and costly repairs come springtime.
Phosphates & Nitrates: Stopping Algae Growth Before It Starts

by Corey Williams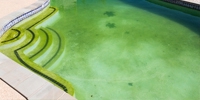 Algae is the arch enemy to many pool owners - Algae can wreak havoc and be very hard for a pool owner to get rid of. In this blog post we get to the root of fighting algae growth - stopping it before it starts by warding off phosphates and nitrates.
Salt Cell Showdown: T-CELL-15 vs. CaliMar

by Scott Brown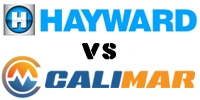 Need a replacement salt cell for your Hayward system in time for summer? Before you order another T-CELL-15, see how it stacks up to a brand new option in saltwater chlorination.
A Guide to Pool and Spa Automation - Part Two

by Tristan Perera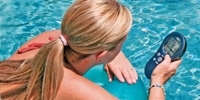 Not sure which pool and spa automation system is best for you? We take a closer look at some of the top options on the market to let you decide for yourself which option makes the most sense.
A Guide to Pool and Spa Automation - Part One

by Scott Brown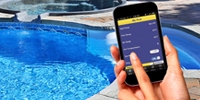 Ready to make the jump to automating your setup? In this two-part series we examine the advantages of automation, consider the options available and help you decide what system is perfect for your needs.
Pentair Kreepy Krauly Warrior vs. Poolvergnuegen 2-Wheel Cleaner

by Scott Brown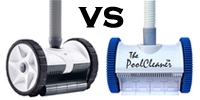 Looking for a new cleaner to get that messy pool under control? We look at two notable suction-side options: Poolvergnuegen's PoolCleaner and the new Kreepy Krauly Warrior, and let you draw your own conclusions.
How To Choose The Right Color LED Pool Light

by Brian Wilson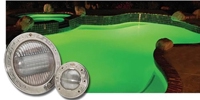 There is a wide variety of color LED lights to choose from and you've likely driven yourself mad wondering which one would work best for your application. Luckily the answer is not as difficult as you think. Read more for an easy explanation of the LED colors lights available to you.
How To Maintain A Swimming Pool

by Scott Brown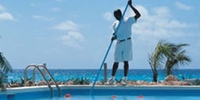 You've already opened your pool and are just waiting for that last touch of winter to fade away before making use of it most every day. But what about a plan for keeping it in prime condition once those balmy days finally arrive? We offer some pointers for making pool preening a habit you'll never lose.
How To Add D.E. Powder To Your Pool

by Ricky Wisniewski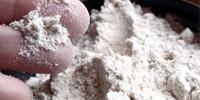 If you own a D.E. Filter or are planning on investing in one as the water filtration system for your swimming pool you will at some point or another need to add D.E. powder to your pool. This blog post provides a brief overview of what D.E powder is and how it works and a detailed step by step guide for safely adding D.E. powder to your pool.
Converting to Salt-Based Chlorination

by Scott Brown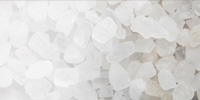 Saltwater pools are becoming commonplace everywhere. Feeling behind the times with your regular chlorine pool? We explain the advantages of salt systems, clear up some common misconceptions about them and tell you what it takes to make the switch once and for all.
Should I Paint or Plaster My Pool?

by Scott Brown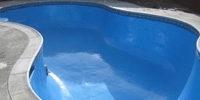 Preparing for swim season but unsure what to do about your pool surface? Painting it might be the best answer. Read up on pool paint as an alternative to plastering to see if it makes sense for you and your pool.
What Replacement DE Filter Grids Do I Need?

by Corey Williams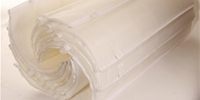 One of the most common questions customers ask is about replacement grid sizing for their DE Filter. For most pools there are two different styles of grids, each available in five different sizes. This article will explain the two best methods for finding the appropriate set for your filter.
We're excited to announce our new Customer Loyalty Program!

by Sarah Meiggs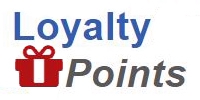 The PSU Customer Loyalty Program is designed to reward our loyal customers and encourage new ones to shop with us. Register on our website today to start collecting points that can be redeemed for discounts on future purchases. Learn more here.
Welcome to the Pool Supply Unlimited Game Room

by Scott Brown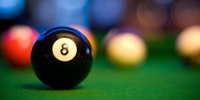 Need some ideas to stay entertained through the winter or just add some allure to your man cave? We have an extensive line of games for all ages, so take a look at what we can do for your home while keeping your checkbook intact.
2015 Energy Efficient Pump Utility Rebates

by Tristan Perera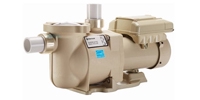 Variable speed pump rebates are over... But don't worry, some utility companies are extending their offer time frame for these energy efficient pumps into 2015, but not all. If you don't have a variable speed pump yet, this is the year to get one. Most utility companies will pay you to get one too, some up to $600!
Does My Salt Cell Need Replacing?

by Scott Brown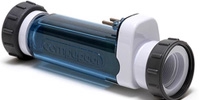 Wondering if there's something to the sudden low salt or chlorine levels in your pool water? Here are some tips to help determine if your salt system is really to blame.
What Replacement Filter Cartridge Do I Need?

by Scott Brown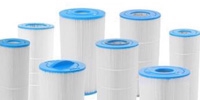 Not sure what model you need to replace that dirty cartridge in your filter? Here are some tips to take away the confusion and get the problem solved.
What Size Heater Does My Pool Need?

by Scott Brown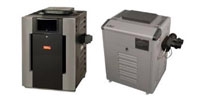 Ready to shop for a heater to get your pool through the long winter but not sure exactly where to start? Use our guide to figuring your needs and avoid being left out in the cold.
Alternative Sanitizers - Ultraviolet vs. Ozone

by Sarah Meiggs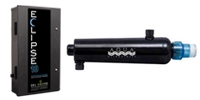 Both Ozone and UV systems are more natural, environmentally friendly alternatives to chemicals and their resulting bi-products. They are effective, safe and reliable methods of water sanitation. But what is the difference between Ozone and UV? And how do you know which one to choose when shopping for an alternative sanitizer?
A Guide to Pool Tile

by Scott Brown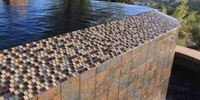 The right pool tile can give your backyard the perfect finishing touch just as it adds safety for your family and friends. Read up here on what's available so you'll have an idea what to expect - and how your options have expanded - before you buy.
How to Choose a Pool Cover

by Sarah Meiggs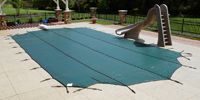 Unless you are one of the lucky few that get to enjoy year round warm weather and pool time, chances are you'll need to buy a cover for your pool. When you go shopping for a pool cover, here are the major things you'll want to consider.
FX Luminaire Shopping Guide

by Scott Brown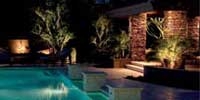 Looking for a way to show off to your pool setup? A top-notch lighting arrangement could be the perfect way to make your backyard the envy of the whole neighborhood.
Choosing the Correct Replacement Spa Pump

by John Reed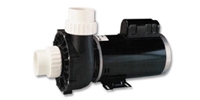 The weather will be cooling down soon which means time to close the pool and turn to your hot tub for entertaining and relaxing. Before you do, make sure your spa is in prime working condition. Which might mean, replacing an old spa pump.
Best of Summer 2014 Contest

by Sarah Meiggs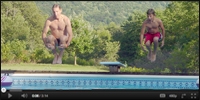 As much as we hate to say it, summer 2014 is slowly winding down. But before we say goodbye to long warm summer days, we have a challenge for you! Show us your Best of Summer 2014 pool video and you could win $500 towards your next PSU purchase! Learn more.
Swimming Pool Heating Guide

by Scott Brown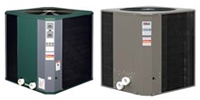 Considering a heat source for your pool but not sure what's best for you? Our guide may be the perfect primer for you to weigh the benefits of heat pumps, gas heaters and solar options and make an informed decision to extend your swim season.
A Guide to Proper Pool Water Chemistry

by Scott Brown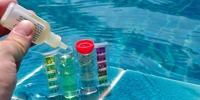 Nobody wants a midsummer swim ruined by cloudy, acidic or even dirty water. But what's involved in taking on the job of water maintenance yourself? As we explain here, it's a lot easier than you might think.
Pump Shopping Guide

by Scott Brown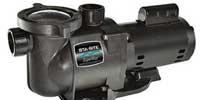 With so many options (single-speed, variable-speed, etc.), horsepowers and established brands in the pump market, how can you figure out what's best for you? Here's a good place to start on the way to purchasing your next pool or spa pump.
A Guide to ADA Pool Lift Compliance

by Scott Brown, Sarah Meiggs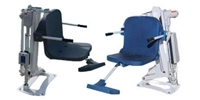 A major element in managing public pools over the last several years has been the challenge of complying with new provisions of the Americans with Disabilities Act, which were added in 2010. Learn more about how ADA compliance applies to you and your pool.
The Benefits of Swimming Pool Solar Covers

by Scott Brown, Sarah Meiggs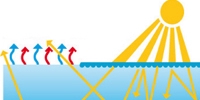 Looking for a way to reduce your pool heating costs? Not only save money, but also time and become more energy efficient? Sound too good to be true?! It isn't! A simple solar cover can easily provide all of these benefits. In fact, it may be one of the best values in the industry today. Learn more about how they work and why you need one for your pool.
How Mineral Sanitizers Work

by PSU Staff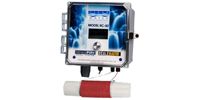 Problem algae spots eliminated, lower chlorine use and sparkling clear pools with less work are all great reasons to invest in a mineral sanitizer today!
Keeping Your Pool Water Balanced

by PSU Staff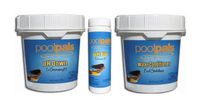 All too often we see the damage that unbalanced water can cause. Water can corrode surfaces or deposit a white film or crusty, coarse substance called scale. Find out how to prevent the two types of unbalanced water conditions, corrosive and scaling.
Why LED Pool & Spa Lights

by PSU Staff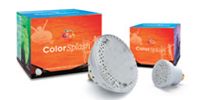 Looking for new or replacement lights for you pool or spa? Learn about the benefits of vibrant, energy efficient, environmentally friendly LED pool and spa lighting options.
The Ultimate Guide to Automatic Pool Cleaners

by PSU Staff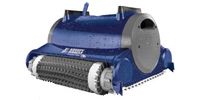 Automatic Pool Cleaners are a great way to clean a swimming pool and reduce long-term maintenance costs. Get the details on the different kinds of Automatic Pool Cleaners, and which one will suit you and your pool's needs.
Grills & Smokers Shopping Guide

by PSU Staff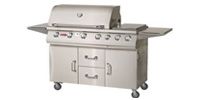 Before we know it the weather will start warming up and the grilling bug will start itching. Read up now on a few things to consider when buying a grill or smoker and you'll be a prepared buyer when spring rolls around.

Which Pool Filter is Best for Me?

by PSU Staff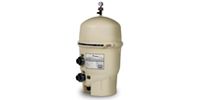 As you probably know, pool filters are designed to aid in keeping pool water clean by trapping dirt, debris and other such elements. But there are a few different methods to pool filtration - each with their own advantages and shortcomings.
Top Picks for Energy Efficient Pool & Spa Pumps

by PSU Staff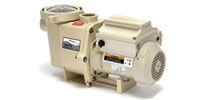 As a pool owner, you understand how important it is to keep your pool running well so that it can be enjoyed during those hot summer days. When you are in need of a new pump, we suggest a Pentair pool pump as an energy saving replacement.
Landscape Lighting 101

by PSU Staff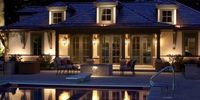 Landscape lighting is among the necessary accessories when swimming pools are concerned. They effectively contribute to a safer swimming environment. Plus they enhance the appearance of the area around your pool and patio.
Top Picks For Pool Heaters

by PSU Staff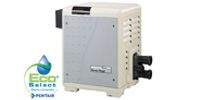 It's not much fun to swim in a cold pool, so when it comes to picking out a pool heater Pentair has several options to keep that pool or spa water warm. Read on to learn about the many great features of Pentair pool heaters.
New Plaster Start-Up - Part 2

by PSU Staff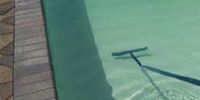 Often times new pool owners neglect one of the most important procedures in the ownership of a new pool. The process is called a new plaster startup. With the introduction of the Startup-Tec®, many startup issues have been greatly minimized.
New Plaster Start-Up - Part 1

by PSU Staff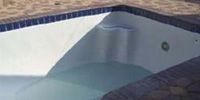 The main objective in a pool start-up is to clear or get rid of the plaster scale (dust), and to balance and stabilize the water chemistry in the pool as soon as possible. Read more for some of the "do's and don'ts" for starting up a freshly plastered pool.
Chemicals 101

by PSU Staff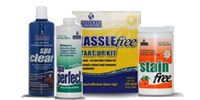 There are a lot of factors involved in getting pool water clean, crystal clear and into the natural looking condition that we have become accustomed to. Among the unsung heroes working behind the scenes are pool chemicals.
Must Have Accessories For Your New Pool

by PSU Staff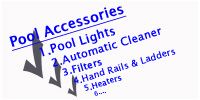 While by no means exhaustive, the swimming pool accessories mentioned here are considered to be among the must haves for all swimming pool owners.
Tips for using Pool Lights for Safety

by PSU Staff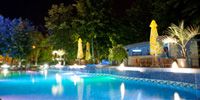 Swimming pool lights are absolutely necessary at night to illuminate dangerous edges and the walls inside the swimming area. Learn the best ways to use pool and landscape lighting to enhance the safety and ambiance of your pool and patio.
The Basics of Chlorine Generators

by PSU Staff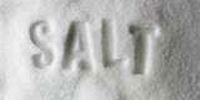 Silky smooth water and child-safe swimming environment are both assumptions of a "salt water pool". Learn more about the facts and benefits of chlorine generators for pool water sanitation.
How to Choose a Pool Lift for the Home

by PSU Staff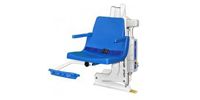 Using a pool lift can help someone with mobility issues in and out of the water. There are many choices when it comes to pool lifts - Learn more about these choices so you can make the right decision for your home pool lift.
The Importance of Pool Drain Safety

by PSU Staff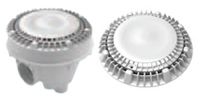 While people knew drains and drain covers had implications for the safety of swimmers; in the past their importance was not given the prominence they deserved. Learn more about the Federal law that now regulates pool and spa drain safety.
Top Pick For Pool Cleaners - "The Pool Cleaner"

by Shawna Mercado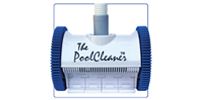 Tiered of your old pool cleaner that gets stuck and just doesn't thoroughly clean your pool? Want something easy to use with very little maintenance? Poolvergnuegen's The Pool Cleaner is the right one for you.
Extend the Life of Your Salt Cell

by Brian Wilson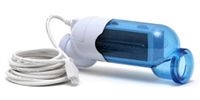 Tired of cleaning your salt cell every other month? Fed up with replacing your salt cell every three years? Wish there was a product that could maximize the life and proficiency of your cell? Well wish no more because Natural Chemistry has just the product you need... Cell Protect!