There are four pages in the checkout process:
Optional User Login / Registration
Shipping Address
Shipping Method
Payment
You will have the opportunity to apply your coupon code on the Payment page. The promotion code field is located under the credit card section, here: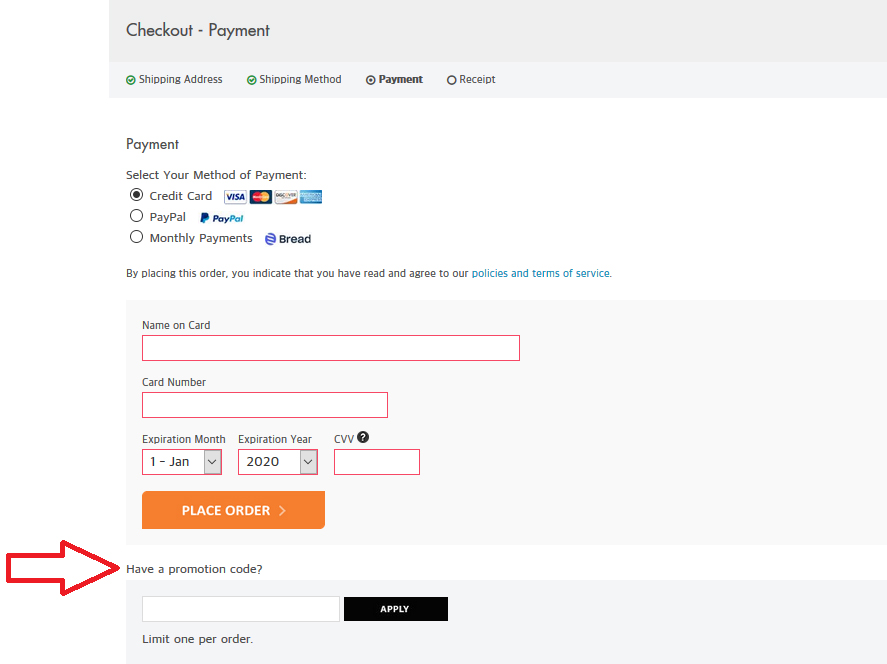 To apply your coupon, enter the code in the promotion code box and click APPLY.
You will then see the coupon code and associated discount under the order summary: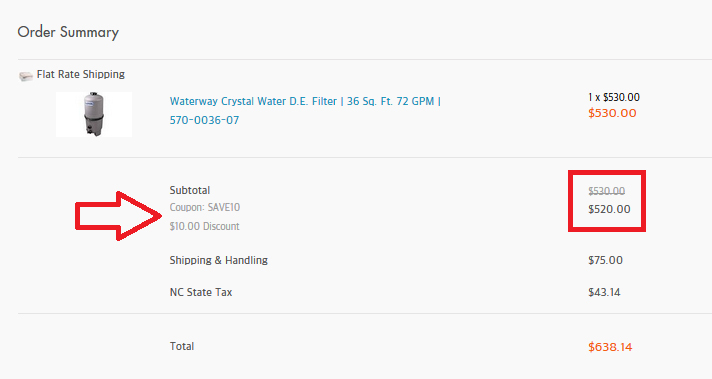 If you are using PayPal for payment. Enter and apply your coupon code before clicking the PayPal click here to pay button.
If the coupon code you applied is expired or invalid, you will receive a notification at the top of the page:
If your coupon code is not working, it could be because:
The coupon is not valid on the products you are purchasing.
Your purchase does not meet the minimum order amount.
The code is expired.
The code is a one time use coupon that has already been used.
Refer to the specific details of the promotion code for more information.
A few things to remember about promotion codes:
Coupons cannot be applied to previously placed orders.
Coupons are not transferable or redeemable for cash or credit.
Codes are limited to one coupon per customer, per order.