COVID-19 Notice
: Pool Supply Unlimited is open for business online! We are experiencing extremely high call / email volume and responses are delayed. Our
FAQ
page has answers to many common questions.
Saltwater chlorination for pools and spas is fast becoming an industry standard and we have pool salt cell replacements from the best manufacturers as well as generic replacements. Now you can turn ordinary salt into a self-regenerating supply of pure chlorine for both pool and spa water that's clean, clear and soft. Electronic chlorination has become the simple, safe and affordable alternative to using harsh, chemically-produced chlorine to sanitize pools and spas.

Wondering if your cell is truly to blame for poor chlorination? See our checklist below.
Has My Salt Cell Really Gone Bad?

Usually, if you're not seeing residual chlorine in your pool your cell has indeed worn out and needs replacing. However, before rushing to buy a new cell after assuming that's the reason for low chlorine levels in your pool or spa, consider the following possible factors as well:

- Low levels of cyanuric acid (stabilizer) can allow UV rays to deplete chlorine
- Low water temperature (below 60 degrees Fahrenheit)
- A Low pH balance creates acidic water
- Pollutants from storms can absorb chlorine
- A dirty/broken filter could be disrupting chlorine flow
- Power outages prevent salt erosion to create chlorine
- Algae, high temperatures, fertilizers and large bathing crowds use up chlorine more quickly

If you have a Hayward T-cell and it indicates that your salt level is low even though testing shows it's actually sufficient, the cell needs replacing.

Like all outdoor products salt cells have a limited life span, but there are other (far less-costly) issues that can cause a fully functional cell to seem otherwise.

What is Salt Chlorine Generation?

Perhaps the biggest innovation in pool maintenance over the last 20 years is the production of pure chlorine from ordinary salt. This process involves using an electrical charge (electrolysis) to break down molecules of salt to create chlorine gas, which then mixes with water and residual salt and takes its familiar role as a sanitizer for your pool and spa.

Electrolysis is also reversible, which means that chlorine is continuously changing to salt and vice versa, so the pool maintains a constant level of sanitizer and salt only needs to be added occasionally once the water is initially treated and the salt chlorination system (salt cell and power center) is installed.

Why use Salt Chlorine Generation?

Much less pool maintenance and no need to purchase bags or tubs of chlorine, which is much more expensive than salt and can be hazardous to store. The salt cell and the pool pump do all the work, ensuring that a steady supply of chlorine is distributed through the pool automatically.

Many swimmers also prefer the smoothness of saltwater, which doesn't cause the red eyes and skin irritation often associated with traditional chlorine pools. And contrary to popular belief, pools properly treated with saltwater chlorination do not have the salinity levels of ocean water. Ideal pool salt levels are roughly 10 percent of those in open water, which is lower than is detectable.

Saltwater pools do require an upfront investment, but salt systems pay for themselves over time with the reduced need for chemicals, and it's difficult to put a price on a hugely improved swimming experience and less time spent maintaining pool water chemistry.

One important consideration with salt cells is keeping them clean, as calcium deposits build up inside over time. In the video at the bottom of this page, two of our veteran pool professionals show how this can be easily handled.

Already have a Salt System?

If you're looking for a replacement salt cell, you already know about the benefits of saltwater pools. Look at our selection of replacements, including the generics – many of whom have better warranties than the original models themselves. We carry the best manufacturers in the industry – Hayward, Pentair, CompuPool and many others – so you're sure to find what you need. And give us a call if you'd prefer and we'll be happy to handle your questions or concerns.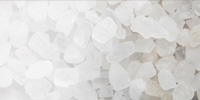 Saltwater pools are becoming commonplace everywhere. Feeling behind the times with your regular chlorine pool? We explain the advantages of salt systems, clear up some common misconceptions about them and tell you what it takes to make the switch once and for all.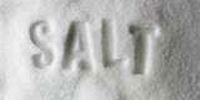 Silky smooth water and child-safe swimming environment are both assumptions of a "salt water pool". Learn more about the facts and benefits of chlorine generators for pool water sanitation.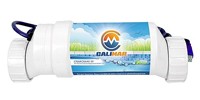 Need a replacement salt cell for your Hayward system in time for summer? Before you order another T-CELL-15, see how it stacks up to the powerhouse in saltwater chlorination, CaliMar.