NOTICE
: The pool & spa industry continues to face industry-wide shortages on many products that most vendors expect to last late into 2022. We're allowing items to be purchased so that customers who choose to wait will have their order shipped when product is available. Most vendors are not providing any ETA on when items will be available. WE WILL EMAIL YOU RIGHT AWAY IF YOUR ITEM IS BACKORDERED.
Ecomatic Replacement Cells
Ecomatic is a division of Davey Water Products specializing in saltwater chlorination, and we proudly carry both Ecomatic salt systems and replacement salt cells. You can choose cells manufactured by Ecomatic or generic cells by Compupool. We explain the differences between the two below.
Resources

Service Manual
Ecomatic is dedicated solely to maintaining saltwater pools through its complete salt systems as well as quality replacement cells.

For replacement salt cells only, you can choose between the OEM version from Ecomatic or a generic equivalent from CompuPool, another respected name in saltwater chlorination which we also recommend.

The advantages to using CompuPool generics are twofold: they cost less than their Ecomatic counterparts, and come standard with a two-year warranty as opposed to the one year offered by Ecomatic for replacement cells (the original cell included in the ESC systems mentioned above is warrantied for three years).

All of the replacement cells manufactured by Ecomatic (the ESC, ESR and BMSC lines) are available in the thumbnails above.

All of the generic replacement cells from CompuPool cells are available in the second thumbnail. Each CompuPool generic cell product page includes the Ecomatic model number it replaces.

These generic cells also have the advantage of fitting perfectly in your existing plumbing, meaning there's no extra work involved in adapting a CompuPool cell to an Ecomatic salt system. We endorse products from both manufacturers, and only wish to help you make an educated decision when choosing among them. Feel free to call us with whatever salt cell questions you may have.

Bear in mind that no matter which manufacturer you choose, the housing for the cell is not included, so if your original housing needs replacing you must purchase that separately.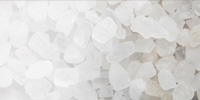 Saltwater pools are becoming commonplace everywhere. Feeling behind the times with your regular chlorine pool? We explain the advantages of salt systems, clear up some common misconceptions about them and tell you what it takes to make the switch once and for all.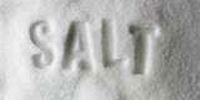 Silky smooth water and child-safe swimming environment are both assumptions of a "salt water pool". Learn more about the facts and benefits of chlorine generators for pool water sanitation.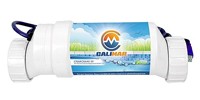 Need a replacement salt cell for your Hayward system in time for summer? Before you order another T-CELL-15, see how it stacks up to the powerhouse in saltwater chlorination, CaliMar.