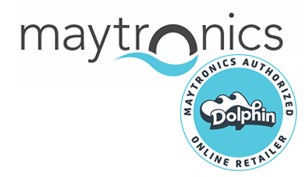 Maytronics US Inc
Maytronics has been a world leader in automated pool cleaning technology for over 25 years and is the developer of the industry-leading line of Dolphin robotic pool cleaners.
Among pool owners, the name Dolphin has come to be synonymous with performance, innovation, and customer satisfaction.

Pool Supply Unlimited is a Maytronics Authorized Online Retailer.
Maytronics US Inc
4357 Park Drive, Suite J
Norcross, GA 30093
Phone: (888)365-7446
Fax: (770)613-5099
www.maytronicsus.com