Platinum Preferred Manufacturer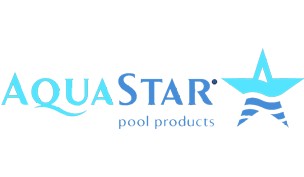 AquaStar Pool Products
AquaStar was founded in October of 2003 on the belief that better equipment leads to better, safer, more enjoyable pool and spa experiences. AquaStar is dedicated to inventing, designing and manufacturing innovative pool products that keep consumers safe and their customers satisfied. Each AquaStar pool product is designed and manufactured solely in the USA, ensuring that only the highest quality merchandise reaches the consumer. AquaStar is dedicated to providing their customers with dependable, long-lasting, American-made products that consists of drains, outlet covers, and more. The entire line of AquaStar pool products is designed to provide the very best look, feel and performance.
AquaStar Pool Products
2340 Palma Dr #104
Ventura, CA 93003​
Phone: (877)768-2717
Fax: (877)276-7665
www.aquastarpoolproducts.com
Search for AquaStar Pool Products Products
Warranty

Limited Warranty: AquaStar is committed to and takes pride in the quality products that it manufactures. Accordingly, AquaStar maintains high standards for the materials and workmanship that it invests in its products. AquaStar warrants its products to be free from defects in material and workmanship for a period of one year from the date of original installation. This limited warranty will be applicable only if the product manufactured by AquaStar is the sole and exclusive cause of a defect. Products that fail or become defective during the warranty period, except as a result of color-fading, improper installation, bad water chemistry, accidents or negligence on behalf of the owner, freezing, earthquakes, fire, floods or other acts of nature, shall be repaired or replaced at Aqua- Star's option.
OPEN 6 DAYS A WEEK
Phone Support (Central Time)
6am - 6pm Monday - Saturday