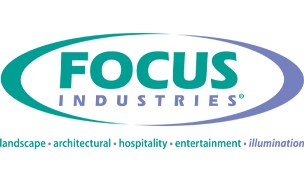 Focus Industries Inc
FOCUS is proud to be one of the few dedicated manufacturers of landscape lighting products in the industry. FOCUS offers the largest, most extensive product line -- multiple finishes, materials, voltages, light sources, and accessories. FOCUS will innovate landscape lighting products and systems that will not only make your exterior environment more beautiful, safe, and secure but will offer less maintenance, longer life, and higher performance. Bring your landscape lighting needs into... FOCUS.

Focus Industries, Inc.
25301 Commercentre Drive
Lake Forest, CA 92630
Phone: (888)882-1350
www.focusindustries.com