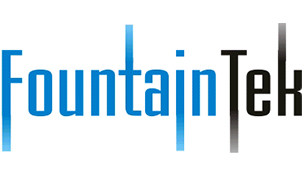 FountainTek
In late 2008, in the middle of the building industry downfall, Everett Fuller and Michael Weida moved forward creating a quality product line of components for the pool and fountain contractors.

With global manufacturing partnerships, simple designs, reasonable pricing, sales offices across the USA Sunbelt, ready to ship inventory FountainTek has emerged as a major supplier of fountain components and accessories.

Our 35 years' experience in the swimming pool, spa, fountain and spray ground industry, quality product and knowledge makes a strong contribution to our success Fountain Tek.

Their promise is to deliver professional expertise, exceptional customer service, and quality materials.