Aladdin is setting a new environmental standard thanks to the addition of a wonderful fiber called Repreve. Using material made from post-consumer recycled plastic bottles, the Aladdin ECOLine offers an environmentally responsible solution to your water filtration needs. This eco-friendly product meets or exceeds industry standards.
Setting a New Environmental Standard with a Wonderful Material Called Repreve®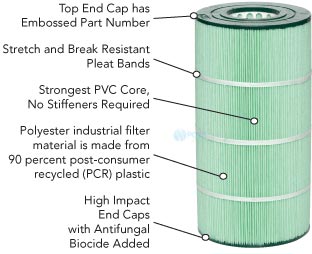 Features:
Polyester industrial filter material made from 90 percent post- consumer recycled (PCR) plastic.
Each square foot of filter material removes one 16oz plastic bottle from the landfills.
Aladdin ECOLine is better for the planet by repurposing plastic bottles, improving energy efficiency and decreasing waste.