Dive into a Fascinating Underwater World of Color and Realism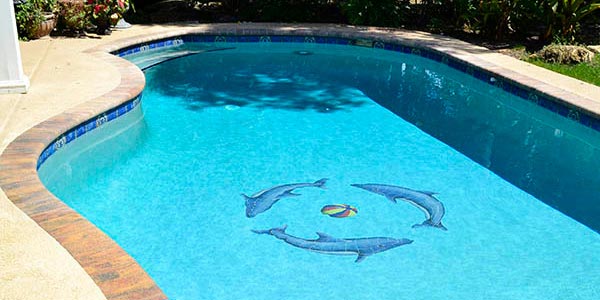 Artistry in Mosaics have crafted countless mosaic tile works of art for pools, homes and commercial buildings across the United States and World. These sometimes elegant, sometimes playful tile murals are frost proof and ideally suited for application in swimming pools, on interior and exterior walls, as tile backsplashes, countertops and even floors.
All Artistry in Mosaics products are frost proof, virtually maintenance free and guaranteed for the life of the installation. The complete range of Artistry in Mosaics brand tiles meets or exceeds all industry quality standards including freeze thaw resistance and chemical resistance.