Imagine A Backyard Filled With Soothing Sound And Brilliant Color
Brilliant Wonders LED Bubblers shoot streams up tothirty inches high in a vivid display of LED color. Thisis the perfect feature for sun shelves, tanning ledges,beach entries, ponds, fountains and more. The ONLY LEDBubbler that can be installed in gunite, vinyl & fiberglass pools.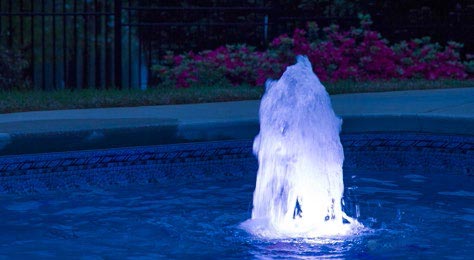 Nine Colors & Five Lighs Shows:
The standard two wire version operates with no external control required. Change colors andlight shows quickly and easily by cycling on and off, and synchronize multiple bubbler together.
Coming In 2015: Sync With Other Brilliant Wonders Products:
Available in 2015, order the four wire version to operate in sync with Brilliant Wonders LEDWaterfalls, Laminars, and Lights. This version is also programmable, dimmable and allows fortotal color control.
Vinyl & FiberGlass Pool Installation:
Choose a Gunite Bubbler from above and Vinyl/Fiberglass Kit. Vinyl /Fiberglass Kit includes 1Ring, 2 Gaskets, and 8 Screws.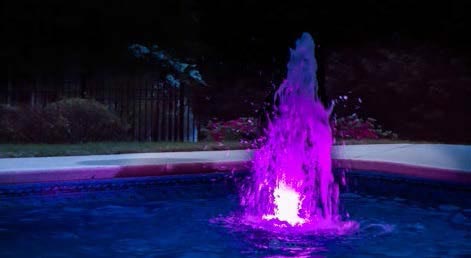 Brand:
Custom Molded Products