Brilliant Color LED Pool & Spa Lighting...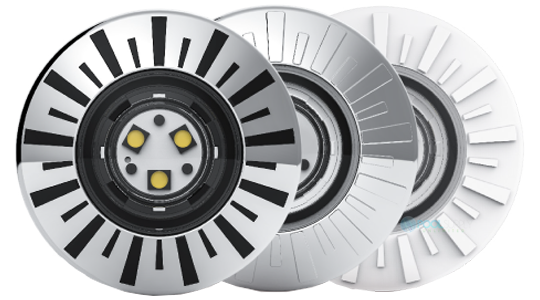 The Brilliant Wonders® 1.5" LED Light with Smart Sync® Technology is an easy to install light that lets you customize the look and design to perfectly complement any pool theme. Featuring an industry first waterproof quick disconnect that will make service and replacement fast and easy.
Add these nicheless LED lights to small curves, corners and steps or light up an entire pool in multiple combinations and configurations. Featuring an industry first waterproof connector, this new light is easy to install using a standard 1.5" wall fitting.
Features
Solid white sunburst faceplate
Bright & Efficient Cree® LEDs Outlast and Outperform Other Lights
Installs in Gunite, Fiberglass & Vinyl Pools
Non-Metallic Design: No Bonding, No Grounding
Heat-Conductive Body Increases LED & Electronics Life
Soft Light Falloff: Smooth Blending, Soft Shadows, No Hard Edges
Full Color, Full Stainless and Color Accent Stainless Faceplate Options
Small Size can Retro-fit and Replace Almost Any Nicheless Light
Available in 11 or 8 Watt Color or White LED Styles
Simple Installation & Service
Installs in any 1.5" pool wall fitting and locks in place with a quarter-turn. Uses an industry-first quick disconnect IP68 connection for rapid service, winterizing or replacement.
High Performance. Energy Efficient.
Precise engineering delivers a perfect balance of brightness, energy savings and longevity. Over 50,000 hours of low voltage LED life saves customers' money and reduces service calls.
Built-In CMP Smart Sync™ Technology.
Available with Smart Sync programming to synchronize with lighting and controls from major pool OEMs.
The perfect design for any pool
Choose the right fitting for the perfect look in any pool. For gunite pools, the flush fitting creates the most seamless 1.5" LED light install on the market. For vinyl and fiberglass, faceplates in fifteen different styles completely disguise the wall fitting.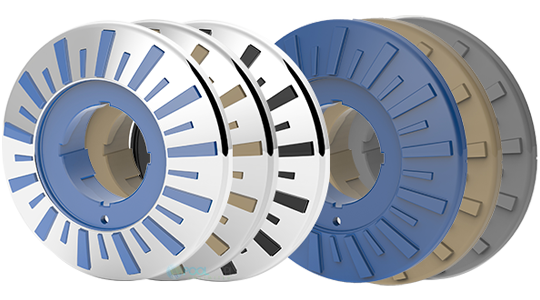 Technical Guide
ETL Certified
Available in 11, 8 & 5 watt configurations
Nicheless non-metallic design; no bonding; no grounding
Standard model includes nine colors & five light shows
12V AC transformer required (not included)
140 degree beam angle
Water-cooled with heat conductive PPS body
Available in color or white LED styles
4" minimum water depth
Wall or floor installation
Install in any 1.5" wall fitting (vinyl, fiberglass or gunite)
Durable, bayonet-style quarter turn installation
4.5" body with 6" watertight quick disconnect IP68 cord
Synchronize with other popular pool OEM lighting systems
Kit includes LED light, white faceplate, cord & install tool
What Is Smart Sync™ Technology?
Smart Sync allows Brilliant Wonders LED products to communicate with each other and pool automation systems. In fact, options are available for compatibility with all major pool control systems. Smart Sync is simple to install and use. It's built in, so all you have to do is order the correct style for your pool controls, and it just works! Keep reading for tips on installing LED Products using Smart Sync Technology.
Designed With Compatibility In Mind
With Smart Sync built-in, the 1.5" LED Light can be used with most major pool automation and lighting. All you have to do is order the right style to match your system and it just syncs perfectly.
To order the correct style, just add the correct letter to the light part number to match your style. Use "J" for systems from Zodiac International, "P" or systems from Pentair Water Pool & Spa or "H" for systems from Hayward Industries.