Brilliant Color LED Pool & Spa Lighting...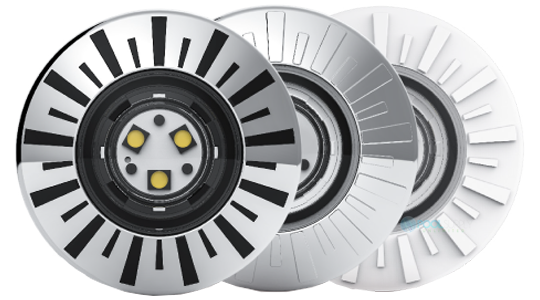 The Brilliant Wonders® 1.5" nicheless LED pool and spa light is versatile, easy to install and designed to sell. Create a sense of drama and excitement in any pool with bright LED light and colorful shows. Illuminate a pool, accent a spa or showcase steps, swim-outs and spillovers. Unleash your creativity with this designer LED light that is sized to fit in virtually any location. With so much to offer in one light, the next pool you build should be brilliant.
Add these nicheless LED lights to small curves, corners and steps or light up an entire pool in multiple combinations and configurations. Featuring an industry first waterproof connector, this new light is easy to install using a standard 1.5″ wall fitting.
Features
11 Watt Color RGB LED light module only (P-Style)
Bright & Efficient Cree® LEDs Outlast and Outperform Other Lights
Installs in Gunite, Fiberglass & Vinyl Pools
Non-Metallic Design: No Bonding, No Grounding
Heat-Conductive Body Increases LED & Electronics Life
Soft Light Falloff: Smooth Blending, Soft Shadows, No Hard Edges
Full Color, Full Stainless and Color Accent Stainless Faceplate Options
Small Size can Retro-fit and Replace Almost Any Nicheless Light
Simple Installation & Service
Installs in any 1.5" pool wall fitting and locks in place with a quarter-turn. Uses an industry-first quick disconnect IP68 connection for rapid service, winterizing or replacement.
High Performance. Energy Efficient.
Precise engineering delivers a perfect balance of brightness, energy savings and longevity. Over 50,000 hours of low voltage LED life saves customers' money and reduces service calls.
Built-In CMP Smart Sync™ Technology.
Available with Smart Sync programming to synchronize with lighting and controls from major pool OEMs.
Interchangeable Designer Faceplates
Consumer-targeted designer faceplates completely hide the wall fitting and look great day or night. Available styles include seven full color faceplates, seven color accents and full stainless.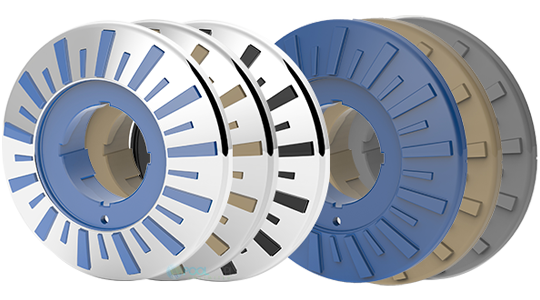 Technical Guide
ETL Certified
Available in 11, 8 & 5 watt configurations
Nicheless non-metallic design; no bonding; no grounding
Standard model includes nine colors & five light shows
12V AC transformer required (not included)
140 degree beam angle
Water-cooled with heat conductive PPS body
Available in color or white LED styles
4" minimum water depth
Wall or floor installation
Install in any 1.5" wall fitting (vinyl, fiberglass or gunite)
Durable, bayonet-style quarter turn installation
4.5" body with 6" watertight quick disconnect IP68 cord
Synchronize with other popular pool OEM lighting systems