CPX Series Salt Water Chlorine Generator
Advanced power module cooling technology
3 port cell design for easy installation
New generation of CP model range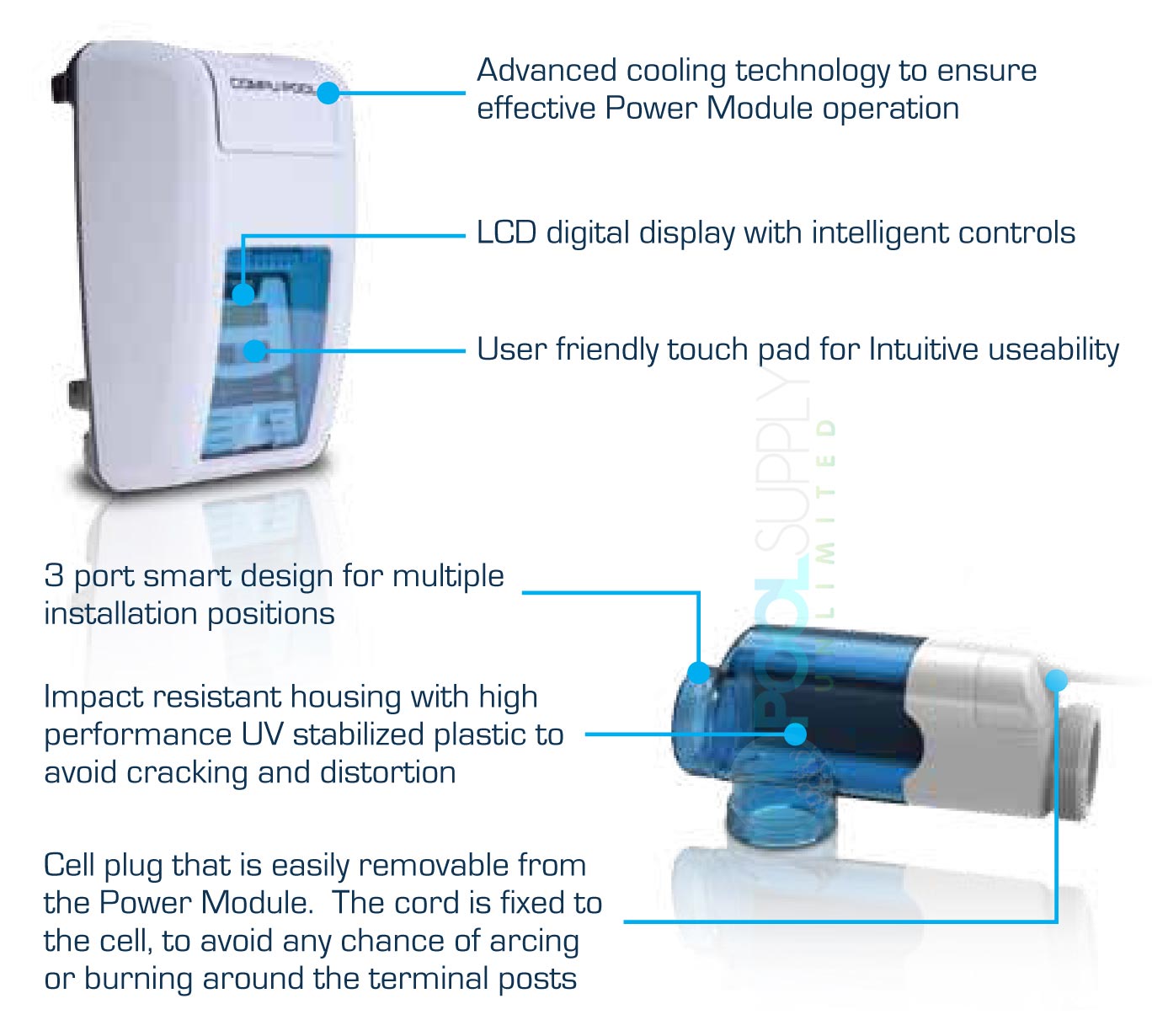 Designed and tested to perform in the toughest climates, the Compu Pool CPX salt water chlorine generator offers superior levels of control, style and convenience. The simple to use CPX is easily installed and is the perfect solution for any new pool or retrofitting application.
The CPX Series Difference:
Superior cell lead connection that is waterproof and positively locks to the Power Module
User friendly LCD digital display and LED indicator lights
Self regulating function if salt content is too high
In-built flow detector that de-activates the unit in the event no flow is detected
Super Chlor and Winter modes for effectively managing chlorine output
Easy installation for new and existing pools
UV stabilized power pack and cell for the toughest of climates and conditions
Touch pad interface for total convenience and control
Designed for reliability and durability for lasting performance
Warranty: 2 year full on Power Pack and Cell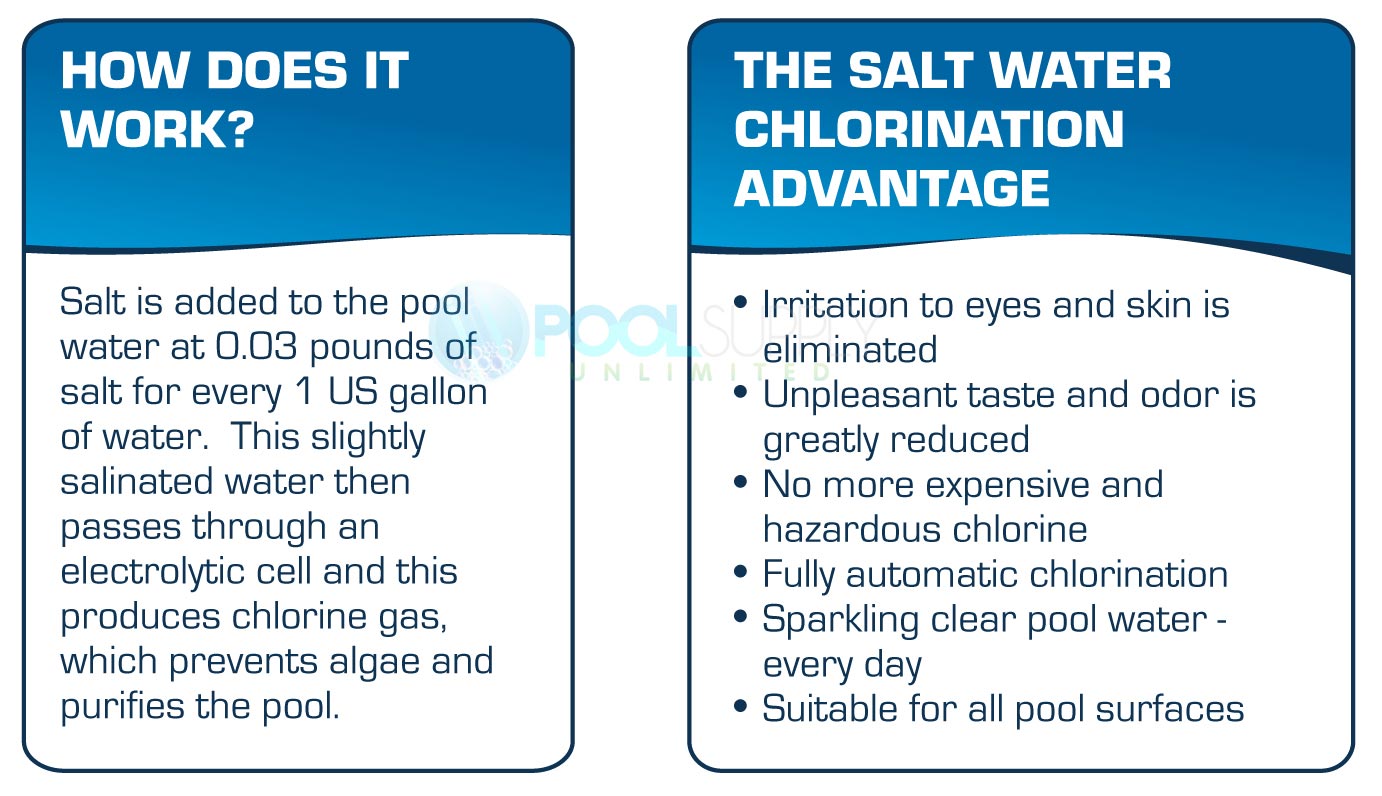 The chlorine output
for this model is
1 lb. per day
.