Just spray and rinse – this 100% biodegradable, multipurpose cleaner uses a unique blend of environmentally friendly agents to clean safely, clean fast!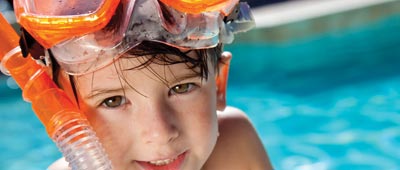 Certified BioPreferred® by the U.S. federal government
A safer, more effective professional grade cleaner, Pure 'n Clean safely removes hard water stains, scale buildup, body oils, suntan lotions, dirt and makeup without the use of harsh chemicals.
No muriatic (hydrochloric) acid
No phosphoric acid
No oxalic acid
No citric acid
Cleaner cartridges and grids
Pure 'n Clean™ effectively removes buildup on cartridges and grids, restoring efficiency and flow rate for like-new operation without filter fabric damage. Plus as a mild degreaser, Pure 'n Clean easily removes lingering perspiration, suntan lotions and other oils from your filters.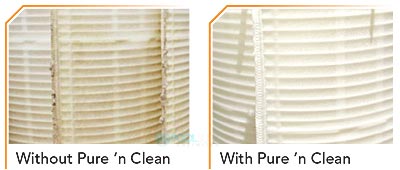 Safe for surfaces
Pure'n Clean removes hard water stains and scale on hard surfaces in the pool area, including:
Tile – will not etch surfaces like acid cleaners
Glass
Chrome
Rubber
Plastic
Aluminum
Use Pure 'n Clean on patio furniture, pool equipment, windows and doors, acrylic spas, boats and more. Plus Pure 'n Clean won't harm grass or plants!
Easy to use
Just apply Pure 'n Clean with a trigger sprayer and let the solution do the work. For big jobs, apply Pure 'n Clean with a pump sprayer.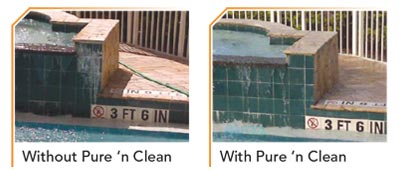 Another quality product from ...FILBUR®