NOTICE
: The Texas weather emergency in February, in addition to the ongoing demand increase for pool products from the Covid pandemic, have caused industry-wide shortages on many products that most vendors expect to last late into 2021/early 2022. We're allowing items to be purchased so that customers who choose to wait will have their order shipped when product arrives. Many times there are long shipping delays on the few products we do have in stock. Please contact us to ask about availability.
Live Chat
and email are the best. Please keep trying back via chat and email as we can't answer them as fast as they come in but we are here, so keep trying! We're currently 20+ days behind on returning email (email is the best way to get a reply when all chat associates are busy).
Hayward's HeatPro Heat Pump, a high-efficiency heater, gives you the ideal water temperature while using 80% less energy than natural gas heaters. It offers an alternative way to heat your pool that is safe, reliable, and energy efficient. With its precision electronic temperature control, the perfect water temperature is constantly maintained, providing continued energy savings. The best way to size a heat pump is to multiply the surface area (avg Length x avg Width) by the desired temperature rise multiplied by 12.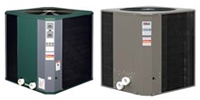 Considering a heat source for your pool but not sure what's best for you? Our guide may be the perfect primer for you to weigh the benefits of heat pumps, gas heaters and solar options and make an informed decision to extend your swim season.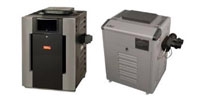 Ready to shop for a heater to get your pool through the long winter but not sure exactly where to start? Use our guide to figuring your needs and avoid being left out in the cold.