Use the water pressure of your pool to generate power to light up your pool!
No wiring or batteries needed!
Simply replace your standard 1 1/2 inch threaded eyeball
Can be installed in seconds.
FloLight uses the normal water flow to spin a self-contained generator to power 8 LED lights.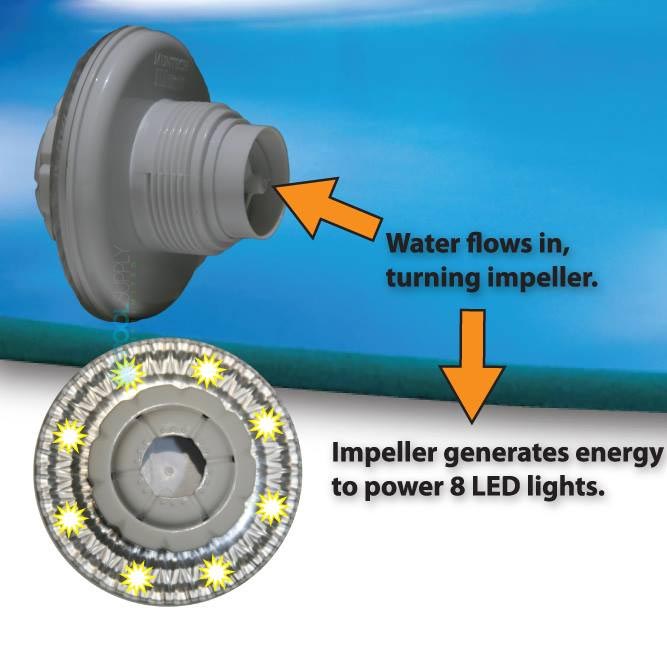 No need to run wires or put batteries, the FLOLight only requires water flow