Oase Living Water ProfiLux LED 1100 / 01
The new neutral white LED-light is very energy efficient with a luminous flux of 918 Lumen and a power consumption of max. 23 Watt, illumination range approx. 12m height with a beam angle of 11 °. The superior quality LED is temperature controlled and suitable for an extra-long life time up to 100.000 h*. The LED-light (Ø = 125 mm) is suitable for fresh-, pool- and sea water application and is equipped with a 24 V DC plug connection.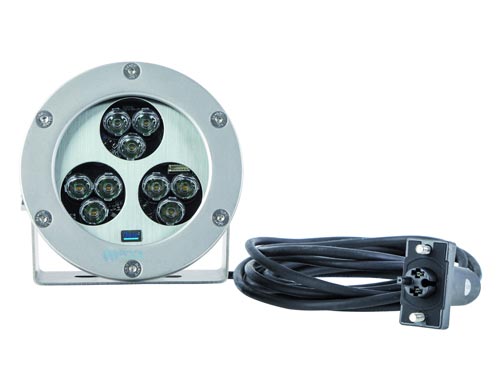 Product characteristics at glance
Energy efficient neutral white LED-light with bracket and fine adjustment
Power consumption only 23 W
918 Lumen with a beam angle of 11°
Colour temperature 4000 K
24 V/DC connector with 4 mtr. cable
Watertight in accordance with IP 68, easy to connect
Reverse polarity protection
Temperature controlled high class LED
Wet and dry installation
For fresh water, pool water and sea water
Dimensions lamp housing: (Ø x h) 125 x 32 mm
DMX/RDM-controllable with Underwater Switch (24V DC (on/off)
Lifetime: 100.000h

*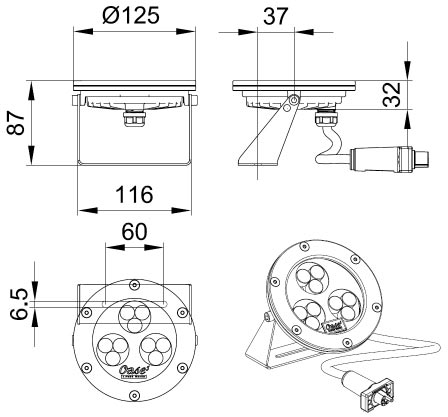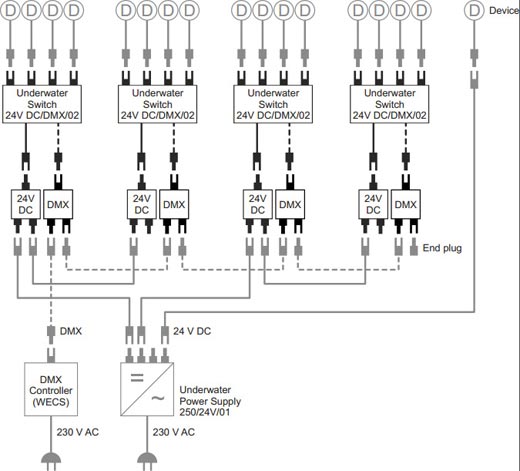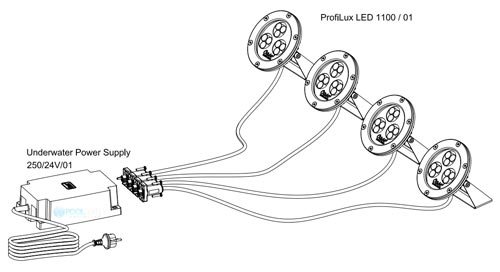 *In case of underwater application, an intelligent heat management and quality LED enables a lifetime up to 100.000 hrs. This claim does not entitle to a guarantee.