Salt Pool Jump System with Frontier III Board Complete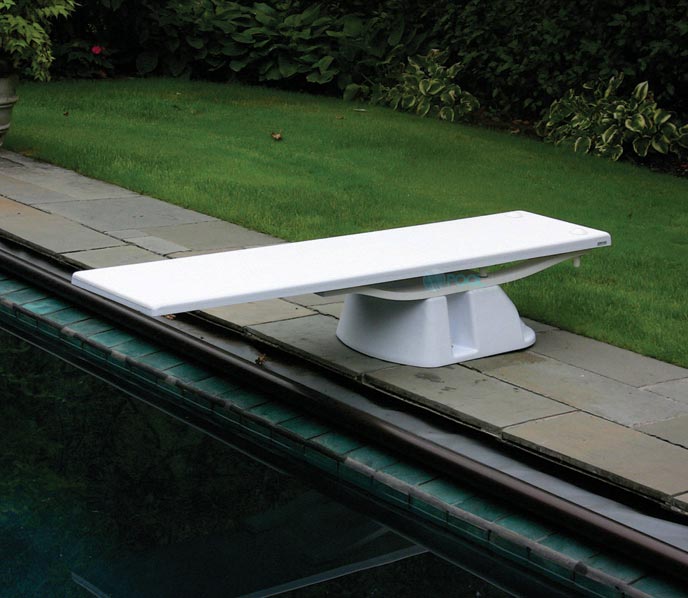 Resist corrosion with this new low-profile fiberglass-backed stand and composite spring assembly.
Got Salt? If so, then grab this new corrosion-resistant jump board, spring and stand set. Designed for new and retrofit applications, this set helps you say yes to salt and no to corrosion. Each diving board features a high-grade, slip-resistant tread surface for maximum safety, and comes with an instructional diving video to promote safety when diving in your pool.
Specifications
Jump Stand Model: Salt Friendly
Jump Stand Color: Radiant White
Board Model: Frontier III (2-hole)
Board Size: 8-Foot Length
Board Color: Radiant White with White Tread
Board Weight Capacity: 250 lbs
All installations must comply with all applicable local and national codes and installation must be completed in accordance with S.R.Smith installation instructions.
Salt Pool Jump System springs and bases are compatible only with each other and can not be interchanged with other S.R.Smith springs and bases.