PT-6002 Fiber to LED Conversion Power Tower Transformer
Update fading fiber optic lighting to vibrant LED lighting with the S.R. Smith PT-6002 fiber to LED conversion kits. The PT-6002 power center seamlessly replaces aging illuminators and are virtually maintenance free. You'll not only get more cost-effective brighter lights, you will also gain the ability to have color options and light shows at your fingertips using the handheld remote.
Features:
Available as single 60 Watt, 1-circuit unit (PT-6002) or dual 60 Watt, 2-circuit unit (PT-6002) with sync or independent circuit control
Both models include 12VAC and 13VAC output options and an auto-resetting thermal fuse for overloading and replaceable current fusing for enhanced water safety
New screwless terminals for reliable, quick and easy connections in half the time (compared to original PT-6000) - no wire nuts required
Wireless remote control with one-touch color sync for S.R.Smith LED lighting products
Corrosion-resistant polycarbonate enclosure rated NEMA 3R
ETL Listed - Conforms to UL 379
Certified to CSA C22.2#218.1
Feature
PT-6001
PT-6002
Zones
1
2
Transformers
1
2
Remote Control
√
√
Number of Lights
(based on 7W lights
7
14
Direct replacement for
FiberStars 6004/2004
√
√
New screwless terminals
√
√
The new and improved PT-6002 Fiber to LED conversion kits are an energy efficient, direct replacement for Fiberstars 6004/2004 fiber optic illuminator. When sold as kits with the lights, it comes with the base. When sold individually, the base is not included. You can use an existing S.R.Smith (formerly Fiberstars) fiber optic illuminator base for installation.
Before - Five Fiber Optic Lights: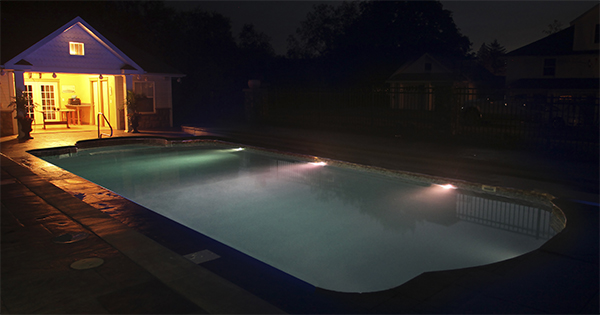 After - Three LED Lights: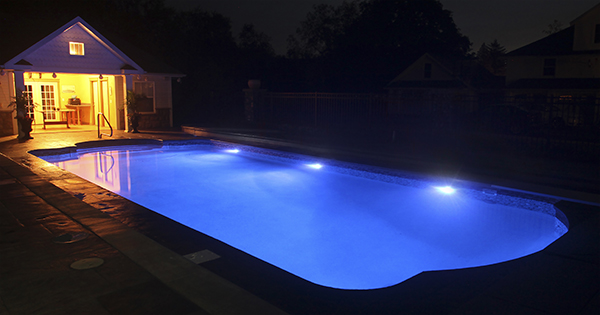 Upgrading your lighting is fast and easy because existing fiber conduit is reused for the new S.R.Smith LED lights, which helps you save time and money!