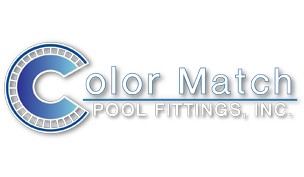 Color Match Pool Fittings Inc.
For over 15 years, we have led the way in creating innovative pool drain covers and fittings that blend beauty and function.

Patented Pebble Top Technology

Our company began with the idea of making a pool drain cover than would blend with any pool finish. We were on a mission to get rid of the ugly white dots that detracted from so many stunning pool designs. We launched our first Pebble Top Drain Cover in 1999 and both builders & homeowners loved them!

So what is Pebble Top technology? Our patented Pebble Top Drain Covers have a unique feature that adheres the same plaster, aggregate, or tile being applied to your pool, directly to the top of the drain cover so it virtually disappears into your pool/spa floor or wall.