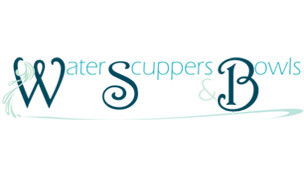 Water Scuppers and Bowls
Landscaping and design is no stranger to the Water Scuppers and Bowls co-founder. As a teenager living on the East Coast, he spent his summers cleaning pools and doing landscape work, making pretty good money for a kid while learning some great skills. After relocating to Southern California he took a job at a company that worked directly with Homeowners, Architectural Firms, Landscape Architectural Firms, Pool Designers, and Commercial Builders all around the country. It was during his time there that he was inspired to give customers better and faster service, while still offering quality products. He later started Water Scuppers and Bowls, LLC keeping these principles as their top priority.

The Water Scuppers and Bowls mission is simple: To provide each customer with quality service, quality products, on-time delivery, a great warranty and offer a Pro-Trade discount to everyone. WSB is a company that you can rely on.

Thank you for making Water Scuppers and Bowls your choice!
23981 Alicia Pkwy
Mission Viejo, CA 92691
Phone: (949) 329-8355
waterscuppersandbowls.com