Commercial Robotic Cleaners
Pool Supply Unlimited carries an extensive collection of cleaners for public pools, from the smallest hotels to Olympic-sized venues.

Call for special pricing on most of these cleaners. The manufacturers do not allow us to advertise our best price.
Public swimming pools have exacting requirements, and these robotic cleaners are perfect for such commercial applications. We recommend cleaners from Aqua Products, a supplier who specializes in meeting the heavy-duty requirements of public facilities with high-quality models that combine thorough cleaning with year-round durability.

Don't try to skimp on performance by purchasing a residential cleaner to handle these type jobs. Look at all the choices we have available, and call us to find out what we can do to make meeting your needs more affordable than you might expect.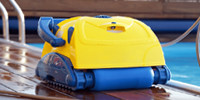 Automatic Pool Cleaners are a great way to clean a swimming pool and reduce long-term maintenance costs. Get the details on the different kinds of Automatic Pool Cleaners, and which one will suit you and your pool's needs.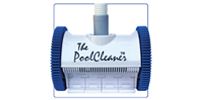 Tiered of your old pool cleaner that gets stuck and just doesn't thoroughly clean your pool? Want something easy to use with very little maintenance? Poolvergnuegen's The Pool Cleaner is the right one for you.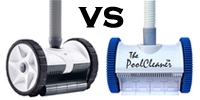 Looking for a new cleaner to get that messy pool under control? We look at two notable suction-side options: Poolvergnuegen's PoolCleaner and the new Kreepy Krauly Warrior, and let you draw your own conclusions.
OPEN 6 DAYS A WEEK
Phone Support (Central Time)
6am - 6pm Monday - Saturday