Compared to standard pool drains, the AVSC is more efficient, allowing for both cleaning and circulation in one easily installable, safe, and energy-efficient drain. Available as dual or single inlet models, in a wide variety of colors and finishes. The safest, most effective drain on the market Unblockable design for safety.Wide aperture for strong, efficient cleaning Easy installation, including construction cover Perfect for pools, spas, and water features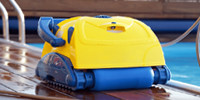 Automatic Pool Cleaners are a great way to clean a swimming pool and reduce long-term maintenance costs. Get the details on the different kinds of Automatic Pool Cleaners, and which one will suit you and your pool's needs.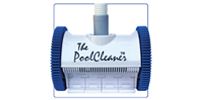 Tiered of your old pool cleaner that gets stuck and just doesn't thoroughly clean your pool? Want something easy to use with very little maintenance? Poolvergnuegen's The Pool Cleaner is the right one for you.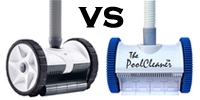 Looking for a new cleaner to get that messy pool under control? We look at two notable suction-side options: Poolvergnuegen's PoolCleaner and the new Kreepy Krauly Warrior, and let you draw your own conclusions.