CuLator PowerPak 1.0, Ultra PowerPak 4.0 & SpaPak are great for maintaining a stain-free and metal-free pool & spa. Each removes and eliminates total dissolved stain-causing metals. The goal is to have 0.0 dissolved metals in your pool or spa water to prevent staining and pool or spa water from turning green or brown. The CuLator will last longer depending on your metal level.
CuLator eliminates stain-causing metals like copper, iron, manganese and lead from pool or spa water. PowerPak 1.0 is great for maintaining a metal-free and stain-free pool. Each PowerPak removes and eliminates 1.0 ppm total dissolved stain-causing metals from 20,000 gallons. The goal is to have 0.0 dissolved metals in your pool water. For best results keep a PowerPak 1.0 in your skimmer and change monthly to help prevent metal stains. The CuLator 1.0 lasts longer than a month depending on the metal level and the contents change color depending on the metal removed. CuLator Ultra 4.0 is perfect for pools which have a lot of metals, larger pools, pools on well water, pools which have had a copper coil heater "blow out" and commercial pools. The CuLator Ultra 4.0 may also be used as a seasonal treatment for general maintenance and during pool stain treatment. CuLator Ultra 4.0 has four times the power of a CuLator 1.0. CuLator SpaPak works in your fresh or salt water spa to eliminate metals and prevent stains for up to 6 months. Either leave the SpaPak in your reservoir continually, or use it when you fill your spa (let it eliminate for a day or two then rinse, dry and reuse). Your choice! Each SpaPak comes with a CuLator GatorEgg protector.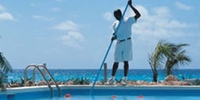 You've already opened your pool and are just waiting for that last touch of winter to fade away before making use of it most every day. But what about a plan for keeping it in prime condition once those balmy days finally arrive? We offer some pointers for making pool preening a habit you'll never lose.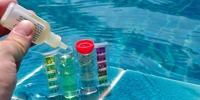 Nobody wants a midsummer swim ruined by cloudy, acidic or even dirty water. But what's involved in taking on the job of water maintenance yourself? As we explain here, it's a lot easier than you might think.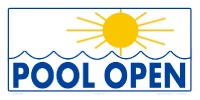 It's almost spring, and almost time to spend long days lounging poolside! But this isn't something you can just dive into. In order to get yourself into a pair of trunks you're going to have to make sure your pool is set and ready to go. We're here to provide you with a quick 5 step check list to insure your pool is opened properly.