Announcing the NEW 250,000 and 400,000 BTU/hr size high performance ASME-certified heavy-duty cupro nickel fin tube heaters in a compact, quiet, and eco-friendly design for your toughest commercial applications.
ASME-certified MasterTemp heaters by Pentair Aquatic Systems deliver high performance heating in a compact design. .072 ASME rated, cupro nickel fin tube walls are considered the thickest in the industry.
MasterTemp ASME Certified Swimming Pool Heater features include:
New bronze header design allows for easy access to the thermal regulator and bypass valve service without use of special tools.

All internal components of the bronze header are now made of high-resistance, glass-reinforced polymer for long life, lightweight, chemical resistance and wear protection.

Thick ASME rated fin tube resists erosion in high flow applications.

Cupro nickel fin tubes provide protection for salt treated pools and tough commercial applications.

Totally enclosed blower motor for harsh environment and salt-air coastal applications.

High durability military-grade coating control board weathers all coastal elements.

Upgrades to thermal regulator include a governing stainless steel sleeve for better wear protection and chemical resistance.

Ignition Control Module includes a 3-trial for ignition before a hard lockout is initiated.

Improved gas valve design includes more diaphragm spring force for better gas control and robust operation. · Fully pre-mixed system with highly efficient air and gas mixture allows for faster heat up times.

Efficiencies up to 84%.

2" x 2 1/2" CPVC plumbing features.

ASME-Certified

Propane conversion kits available
High Performance Eco-Friendly Heaters
MasterTemps offer all the efficiency, convenience and reliability features you want in a pool heater, plus a lot more. As easy to use as your home heating system, plus, user-friendly indicator lights make system operation and monitoring a snap. The compact design and super quiet operation won't intrude on your poolside leisure time. Heavy-duty (HD) unit with cupro-nickel exchanger stands up to the harshest of applications, like low pH, high flow or heavy use.
Features:
Heats up fast so no long waits before enjoying your pool or spa.

Compare energy efficiency ratings and you'll find MasterTemp at the top of the list. Comfort and economy can go together.

Eco-friendly MasterTemp is certified for low NOx emission and outperforms industry standards.

The easy-to-view, rotating digital display places controls front and center, no matter how MasterTemp is positioned on your equipment pad.

Tough, rustproof exterior handles the heat and weathers the elements.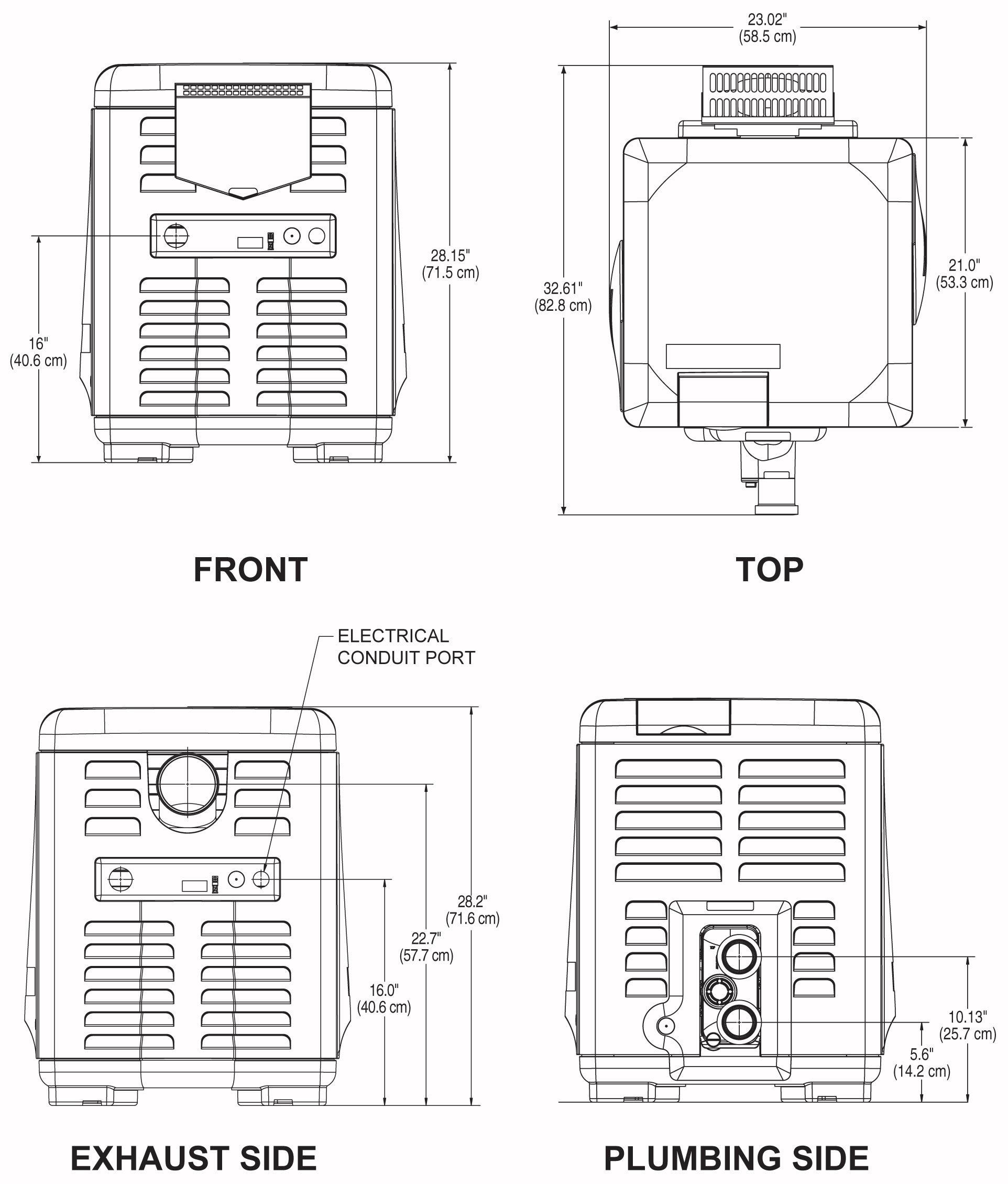 Specifications:
| | |
| --- | --- |
| Brand | Pentair |
| Sub Brand | MasterTemp |
| Item | Low NOx Pool and Spa Heater |
| Type | High Performance, Heavy-Duty |
| Gas Type | Natural Gas |
| Control Type | Digital |
| BTUH Input | 250,000 |
| Cabinet Width | 23.02" |
| Cabinet Depth | 32.61" |
| Cabinet Height | 28.15" |
| Gas Connection | 3/4" |
| Water Connection | 2" |
| Voltage Rating | 120/240 VAC |
| Frequency Rating | 60 Hz |
| Phase | 1-Phase |
| Flow Rate | 120 gpm |