Polaris® Halcyon
The Polaris Halcyon Booster Pump is 28% quieter than comparable pumps. Its compact size and adjustable volute provide more flexibility at installation. Redesigned components and simplified mechanics make it easier to install and to service.
28% quieter operation
Full 360° volute adjustability
Band clamp design makes flute rotation and removal easy with no tools required
Wing-nut style drain plug requires no tools or silicone
Seal is designed in units that press together for quick installation and easy replacement, no silicone or special tools required
Patented design provides extra leak protection for the bearings
Easy, 90-degree twist and pull shaft end cap releases with the simple turn of a wrench
The Polaris booster pump supplies high pressure water to the Polaris pool cleaner to optimize cleaner efficiency. The pump is not self-priming and should only be used when the pool filtration pump is on. Running the booster pump without the filtration pump will damage the booster pump.
Technical Details
Dimensions: 15"L x 9.5"W x 11.5"T
Motor: 3/4 HP, 60 cycle
Power Supply: 120/240 VAC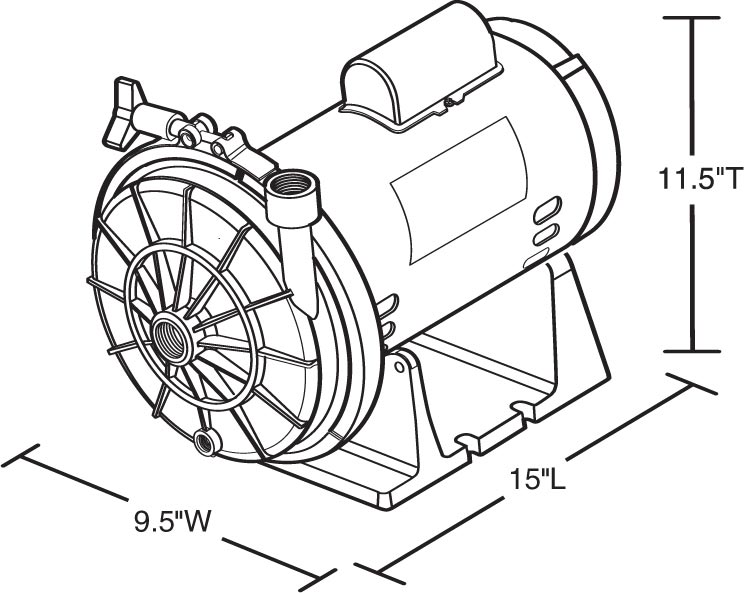 Improper operation of the booster pump will void the warranty.

Brand:
Zodiac Pool Systems