Service / Commercial Poles
Most Durable and Dependable Poles in the Industry
Skimlite strives to make a heavy duty line of poles that the service and commercial industry can trust and depend on everyday. All Super Duty Poles have the thickest aircraft quality drawn aluminum on the market. View your options below to check out all of the different locking assemblies and lengths available
EliptiLock™ with its patened design builds the lock into the tubes. There are no parts to fall outor break! The outside tube is formed slightly out of round and the inside tube is equally out of round which creates the friction for the lock. The Eliptilock has become an industry favorite of many professionals and out sells any of our other poles.

Outside Lock has been an industry favorite since 1959and is made of the strongest plastics ever made. the nylon male fitting is pressed onto the outside tube with a ton of pressure, so it won't fall off. The female and ferrule fittings are easily replaced when worn. The tubes are made of the strongest American made tubes in the industry.

Patented Internal Cam poles are made with a unique cam plug that has been pressed into the inside pole and has a cam or shoe that is easily replaced when worn. This lock comes in all Dually poles as well as 5009 and 5096.

Nylon Internal Cam or NIC is Skimlite's newest design of locks. Designed to work like conventional cam locks yet stronger and more durable.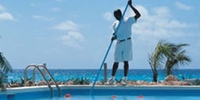 Having a regular pool maintenance schedule is key to keep your pool clean in-season. Check out our simple guide to pool maintenance to get started.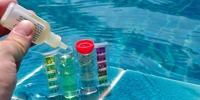 Take the fear out of pool chemicals & balance your pool water like a pro with Pool Supply Unlimited's guide to pool water chemistry. Learn more today!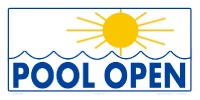 Opening a pool for the season takes a little more elbow grease than simply ripping off the cover and jumping in. We'll walk you through how to open a pool after winter so you can get in, cool down, and kick off summer in crystal clear water just begging to be enjoyed.

OPEN 6 DAYS A WEEK
Phone Support (Central Time)
6am - 6pm Monday - Saturday