United Chemical Corp. provides unique and effective specialty products that are the most powerful and cost effective pool products in the industry.
United Chemical makes the best specialty pool solutions in the industry. Built upon a foundation of educating customers, United Chemical products are designed to make pool care easy. Founded in 1983 by former Pool Service Professional and Chemistry Guru Jock Hamilton, United Chemical continues the philosophy of customer care and education while providing safe, effective and powerful products. Our goal is simple; we want to make your pool the best place to be.

Making pools the best place to be means being able to both solve and prevent problems without creating new ones. This is the principle behind every product of United Chemical; create innovative solutions that solve - not create - problems. In keeping with this philosophy, all United Chemical products are also safe for swimmers, pets and the environment.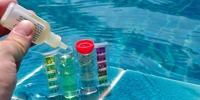 Take the fear out of pool chemicals & balance your pool water like a pro with Pool Supply Unlimited's guide to pool water chemistry. Learn more today!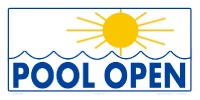 Opening a pool for the season takes a little more elbow grease than simply ripping off the cover and jumping in. We'll walk you through how to open a pool after winter so you can get in, cool down, and kick off summer in crystal clear water just begging to be enjoyed.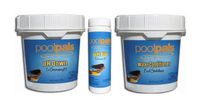 All too often we see the damage that unbalanced water can cause. Water can corrode surfaces or deposit a white film or crusty, coarse substance called scale. Find out how to prevent the two types of unbalanced water conditions, corrosive and scaling.
OPEN 6 DAYS A WEEK
Phone Support (Central Time)
6am - 6pm Monday - Saturday