Rainbow Chlorine & Bromine Feeders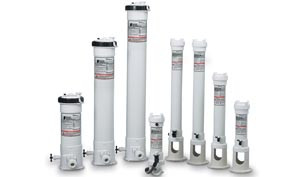 The Easy Way to Sanitize Large Pools

These heavy-duty, high-capacity feeders provide automatic sanitization for residential or commercial pools up to 658,500 gallons. All sizes operate effectively and efficiently with slow-dissolving trichlor or bromine tablets.

Rainbow feeders will take the work and worry out of keeping your pool sparkling clean and ready to use.