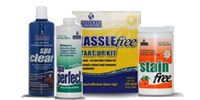 There are a lot of factors involved in getting pool water clean, crystal clear and into the natural looking condition that we have become accustomed to. Among the unsung heroes working behind the scenes are pool chemicals.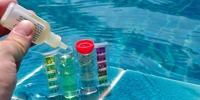 Take the fear out of pool chemicals & balance your pool water like a pro with Pool Supply Unlimited's guide to pool water chemistry. Learn more today!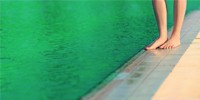 In my last post on How to Clean a Green Swimming Pool I addressed the steps to clearing up your pool after your pool turned green. But what you may not know is why your pool is turning green. It is important to know what is causing your water to turn green so you can prevent it in the future. This post will explain the most common reason pools turn green and how you might need to address specific issues to ensure your pool is green-free and safe for swimming.