NOTICE
: The Texas weather emergency in February in addition to the ongoing demand increase for pool products from the Covid pandemic have caused industry-wide shortages with products. We're allowing items to be purchased so that customers who choose to wait will have their order shipped when product arrives. Many times there are long shipping delays on the few products we do have in stock. Please contact us to ask about availability.
Live Chat
and email are the best. Please keep trying back via chat and email as we can't answer them as fast as they come in but we are here, so keep trying! We're currently 13+ days behind on returning email (email is the best way to get a reply when all chat associates are busy).
With more and more focus being placed on energy efficiency, pool pumps have been designed to deliver energy efficient operation, while not impacting the performance of the pump. Pool Supply Unlimited is an online supplier of all types of pool equipment and accessories, from pool pumps to pool cleaners, chemical feeders, pool filters, heaters, drains and drain covers, as well as diving boards and handrails. Pool Supply Unlimited has been supplying pool equipment such as pool pumps for more than two decades, and as such, we can recognize a good product when we see one. The range of pool pumps which we sell on our website is sourced from well-known, top manufacturers, such as Hayward, Jandy, Pentair, and Sta-Rite. The Hayward pool pumps are known for their reliability and all models of Hayward pool pumps have been designed to offer maximum performance and energy efficiency.

The pool pump's role is an important one, as the pump is needed to operate automatic pool cleaners and furthermore, pool pumps are needed to circulate the water. In addition to offering energy efficiency, the Hayward pool pumps provide trouble-free operation and the pumps are able to circulate pool water effectively and silently. The Hayward pool pumps are made in an anti-corrosion thermoplastic which allows these reliable pool pumps to have a long lifespan and endure years of use. To see the full range of Hayward pool pumps, take moment to visit the Pool Supply Unlimited website.

In addition to the pool pumps from Hayward, the internet shopper can also view the features of the other well-known brands of pool pumps, such as Sta-Rite, which is another of the pool pumps that has been designed to allow for virtually silent operation, while the pool pumps are powerful enough to allow the water to be efficiently circulated. Most of the pool pumps which are shown on our site are suitable for spa use, such as the Jandy pool pumps. The Jandy e-pump variable speed pump is one of the best energy efficient and eco-friendly pool pumps in our range, and the pool pump offers an easy to read indicator, and is also among the most silent of pool pumps on the market. The full features, along with the price of the Jandy pool pumps, can be seen via the Pool Supply Unlimited website, www.poolsupplyunlimited.com.

Downloadable PDF brochures are featured on the Pool Supply Unlimited website, as well as owner's manuals for all pool pumps. Do not spend hours trying to find the best quality or the most energy efficient pool pumps-simply rely on the website of Pool Supply Unlimited and let our huge range of pool pumps help you to source the perfect pool pump for your specific size and type of pool. More than supplying pool pumps, our staff is very knowledgeable on all aspects of pool maintenance and care, and is more than willing to offer advice or recommendations on the best pool pumps.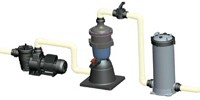 We all know that no matter what kind of filter you have, cleaning it can really be a pain in the you know what! We're all searching for ways to enjoy our swimming pools more and maintain them less, that's why our friends at Waterco have developed a low maintenance pool filtration device that is revolutionizing water filtration and swimming pool maintenance.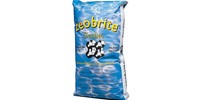 When it comes to keeping the "green" out of your pool, many people, including pool professionals, are turning to a Zeobrite. Learn more about this non-toxic, environmentally safe product that is quickly becoming the go-to product for superior filtration and water clarity.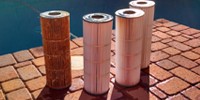 If your pump is the heart of your pool or spa the filter is its kidneys. Daily, your filter removes dirt, oil, organic and inorganic substances. Having clean, healthy water is dependent on your filter operating at its peak performance and that is with a clean filter.