All APi products are based on the philosophy that preventing problems is more efficient than treating problems. Pool Supply Unlimited are the chemical experts and will help you enjoy your swim season quicker.
APi's proprietary solutions include E-Z POOL and EZ SPA water care lines and specialty products like Revive!, REVEAL, PEPPER, FLIP OUT, and CLOUD OUT.

Use for The Pool:
PEPPER, REVIVE!, REVEAL, CLOUD OUT, FLIP OUT, E-Z POOL

Use for The Spa:
EZ SPA, EZ3 SPA Care Kit, EZ SPA Support Products

E-Z POOL is a proven water care program that combines simplicity with incredible water quality in a once-a-week application. This specially blended, multi-tasking formula manages swimming pool water while eliminating the confusion, expense and inconvenience of adding multiple chemicals and frequent water testing.

The Revive line contains multi-action products that uniquely remove phosphates (algae food), metals, including copper and iron, scaling carbonates, organic debris and other contaminants that cause cloudy water.

PEPPER is the perfect solution for saltwater pools. This special blend of select ingredients is formulated to work specifically with the unique demands of saltwater pools.

Z SPA is a spa and hot tub water care program that combines simplicity and incredible water quality in a once a week application.  This specially blended formula manages spa water while eliminating the confusion, inconvenience, and added expense of adding multiple chemicals every other day.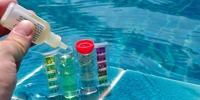 Take the fear out of pool chemicals & balance your pool water like a pro with Pool Supply Unlimited's guide to pool water chemistry. Learn more today!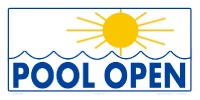 Opening a pool for the season takes a little more elbow grease than simply ripping off the cover and jumping in. We'll walk you through how to open a pool after winter so you can get in, cool down, and kick off summer in crystal clear water just begging to be enjoyed.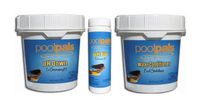 All too often we see the damage that unbalanced water can cause. Water can corrode surfaces or deposit a white film or crusty, coarse substance called scale. Find out how to prevent the two types of unbalanced water conditions, corrosive and scaling.
OPEN 6 DAYS A WEEK
Phone Support (Central Time)
6am - 6pm Monday - Saturday