The CaliMar 19" and 23" sand filter systems are made with strength, integrity and longevity in mind. This is why they offer the Best Filter System Warranty in the industry. An unequaled, unmatched and unparalleled 3 Year Warranty. Made in America by the same company who makes Doughboy pools and equipment, these filter systems are second to none. The pump and filter are manufactured with the expertise and technology giving the best flow rate matched with maximum efficiency.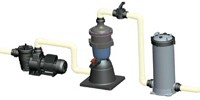 We all know that no matter what kind of filter you have, cleaning it can really be a pain in the you know what! We're all searching for ways to enjoy our swimming pools more and maintain them less, that's why our friends at Waterco have developed a low maintenance pool filtration device that is revolutionizing water filtration and swimming pool maintenance.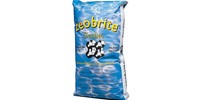 When it comes to keeping the "green" out of your pool, many people, including pool professionals, are turning to a Zeobrite. Learn more about this non-toxic, environmentally safe product that is quickly becoming the go-to product for superior filtration and water clarity.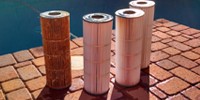 If your pump is the heart of your pool or spa the filter is its kidneys. Daily, your filter removes dirt, oil, organic and inorganic substances. Having clean, healthy water is dependent on your filter operating at its peak performance and that is with a clean filter.