Interfab Volleyball Support Legs Marine Grade In Deck Mount includes Net, Ball, Pump, Needle and Escutcheons | WS-VBALL GB-MG-C
This item has been discontinued.
Our pool Volleyball game set is the perfect addition to any backyard pool party. The support legs come standard in stainless steel and can be upgraded to one of 5 designer powder coat colors. Pair this game with a diving board or water slide for the ultimate sport pool experience!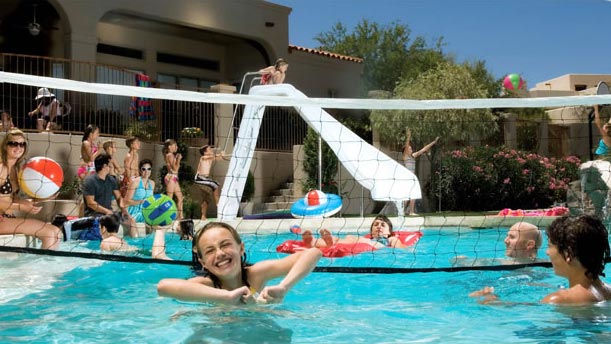 Features:
Available for On Deck OR In Deck Installation Applications
Durable 16' Long x 3' High Tournament Style Net

Comes With Net, Ball, Pump, Needle & Support Legs (anchors are ordered separately)